The world's only
self updatable contact data platform
Better your business contact data and stay compliant. 
Stinto helps companies create a strong digital connection with new customers, and ensure compliance and updated contact data to be automatically maintained in your existing CRM.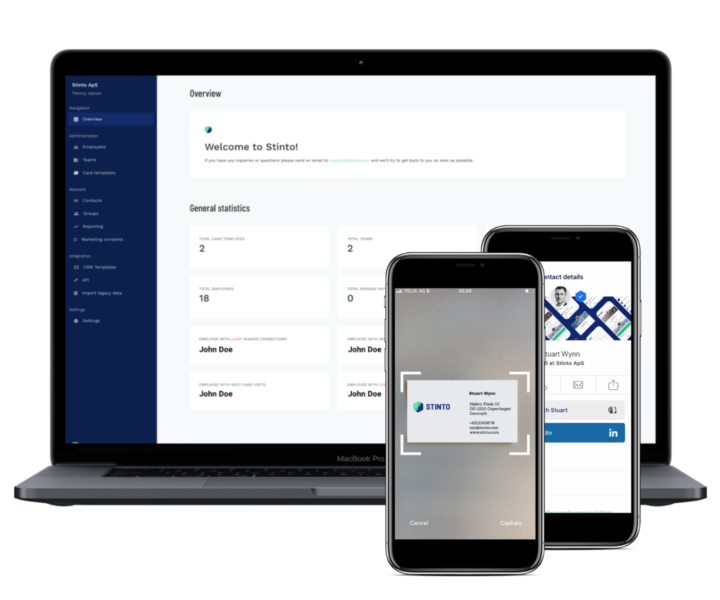 Contact data shouldn´t drain your resources or your employees' time.
Power your CRM with self updatable contact data.
Why settle for an up-to-date network on your phone, when you can have your entire company benefit from it.
Automate marketing consent, uphold automated GDPR compliance, and have your contacts update automatically in real-time.
It is all possible with seamless Stinto integration to your CRM, SRM, or other open API enterprise system.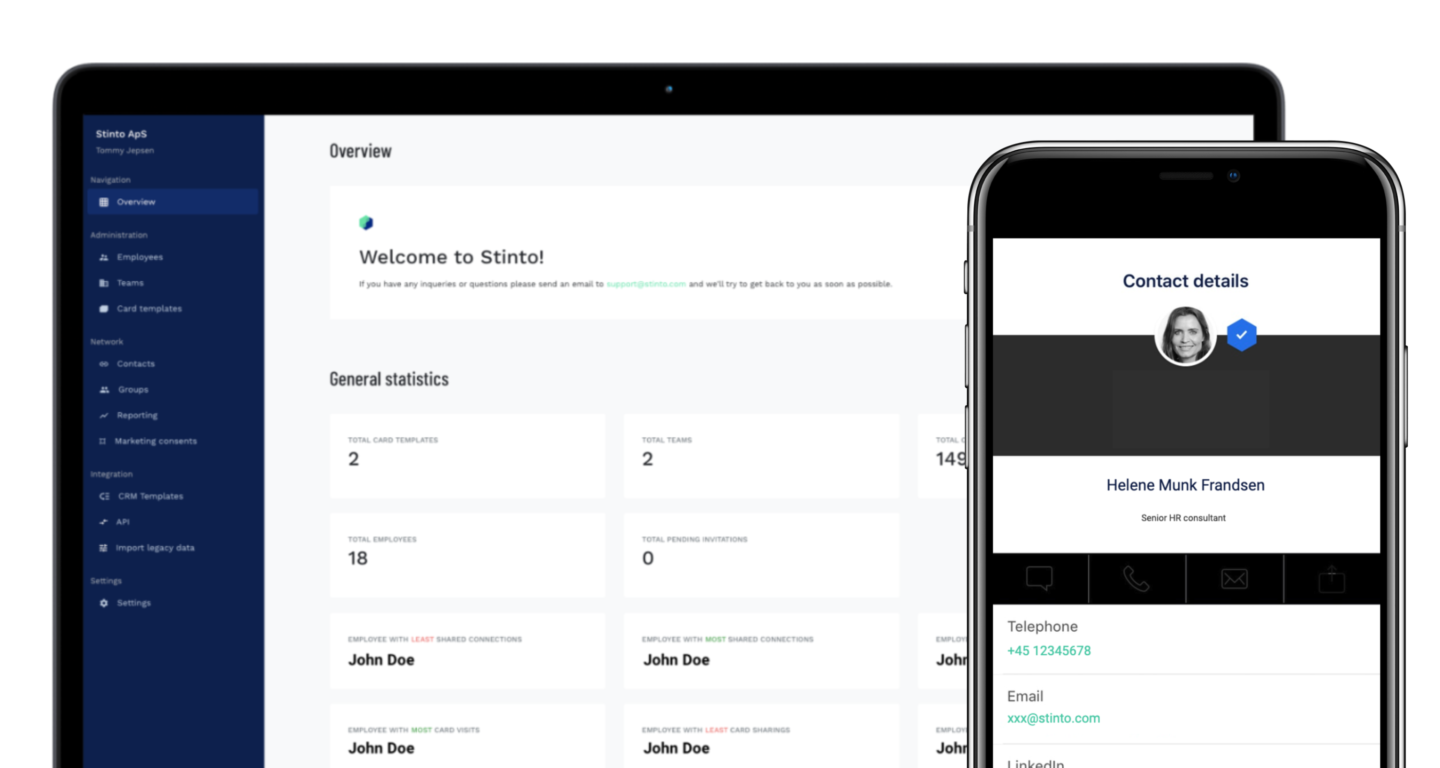 Automate critical information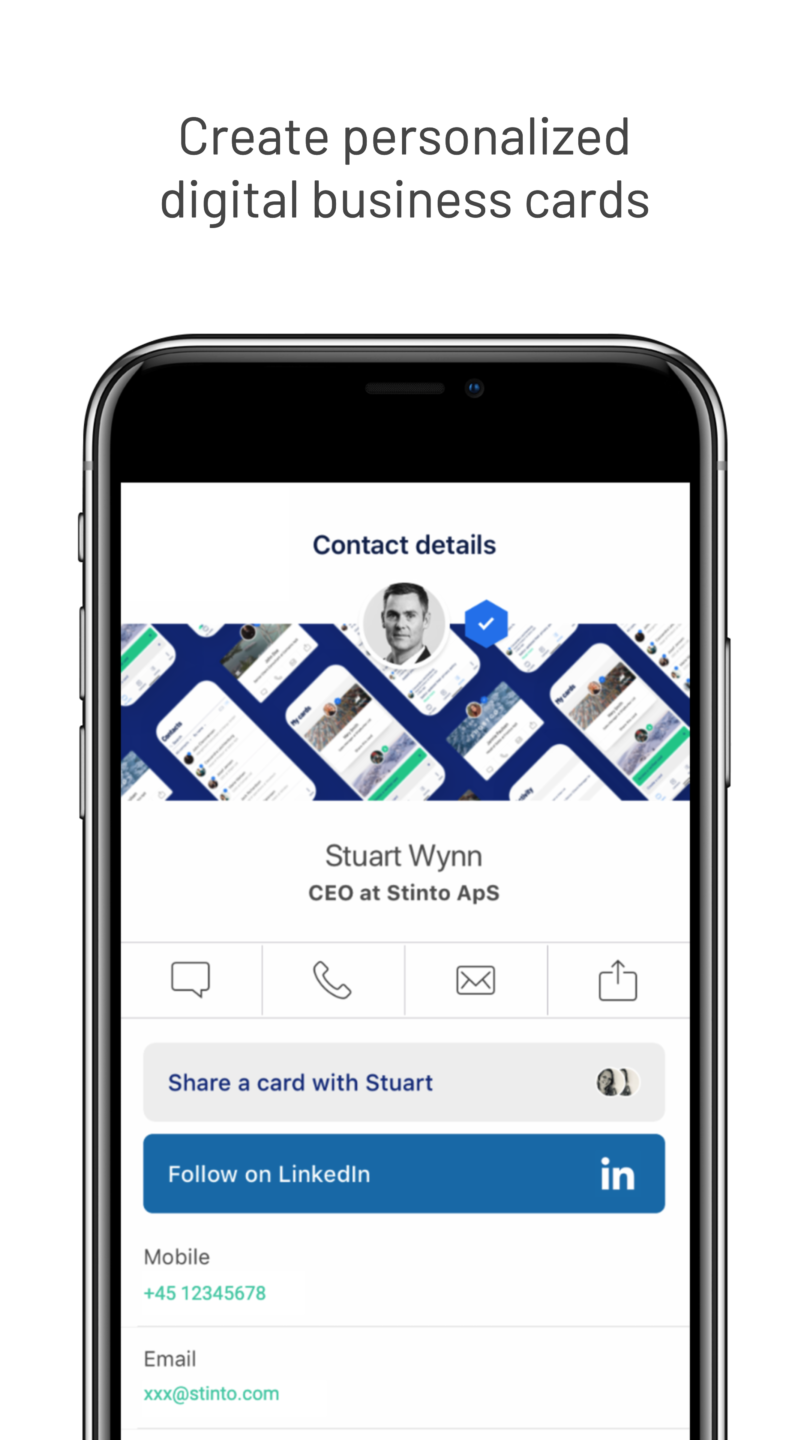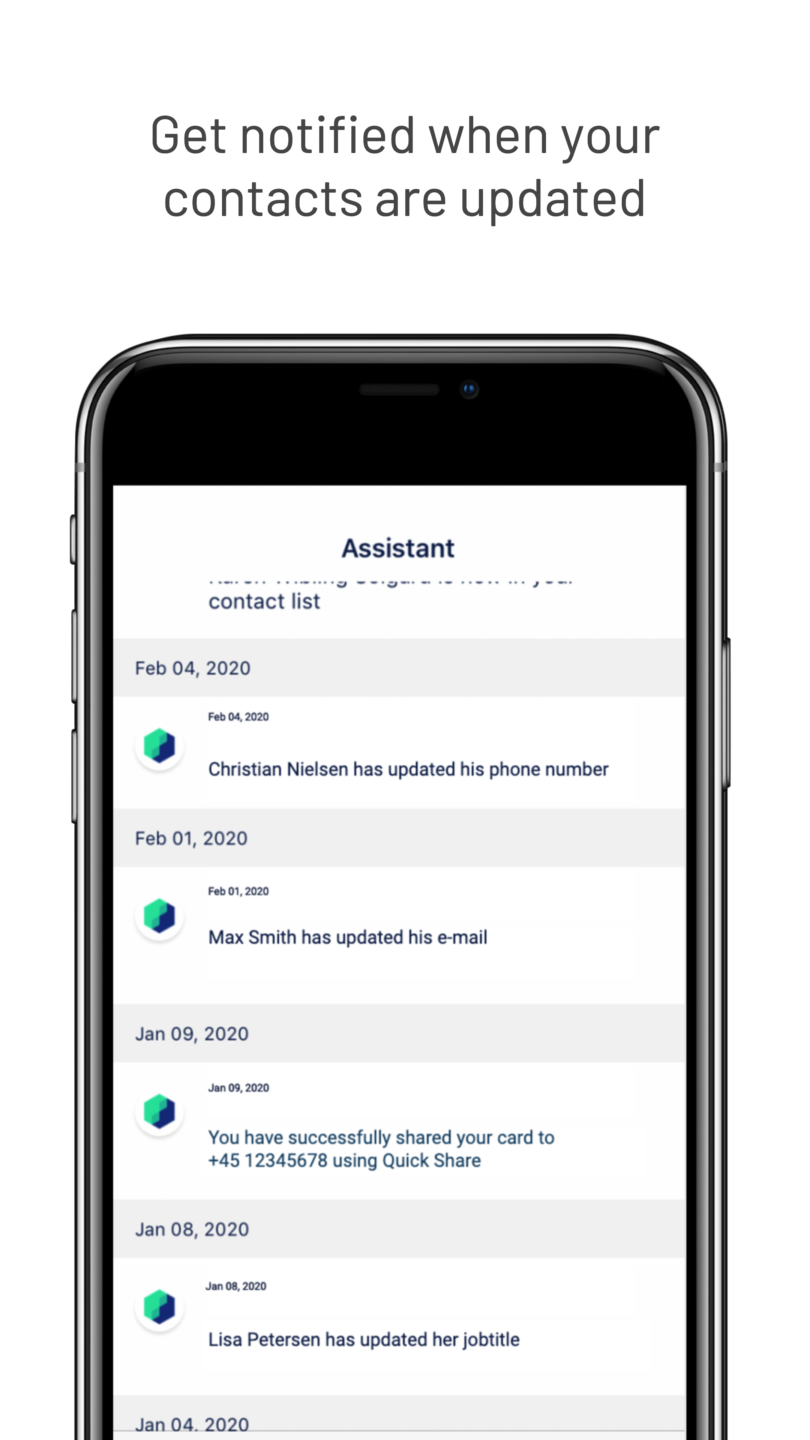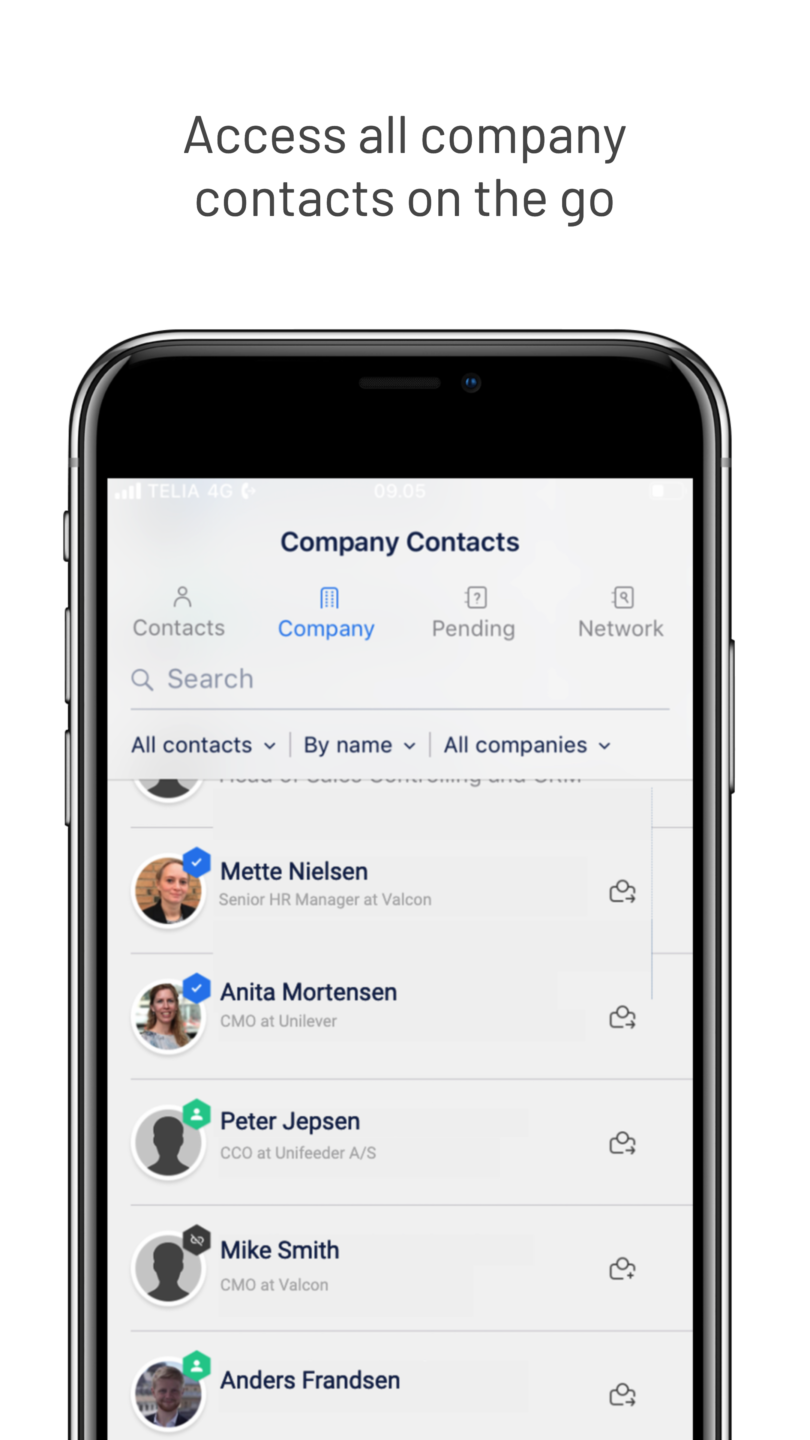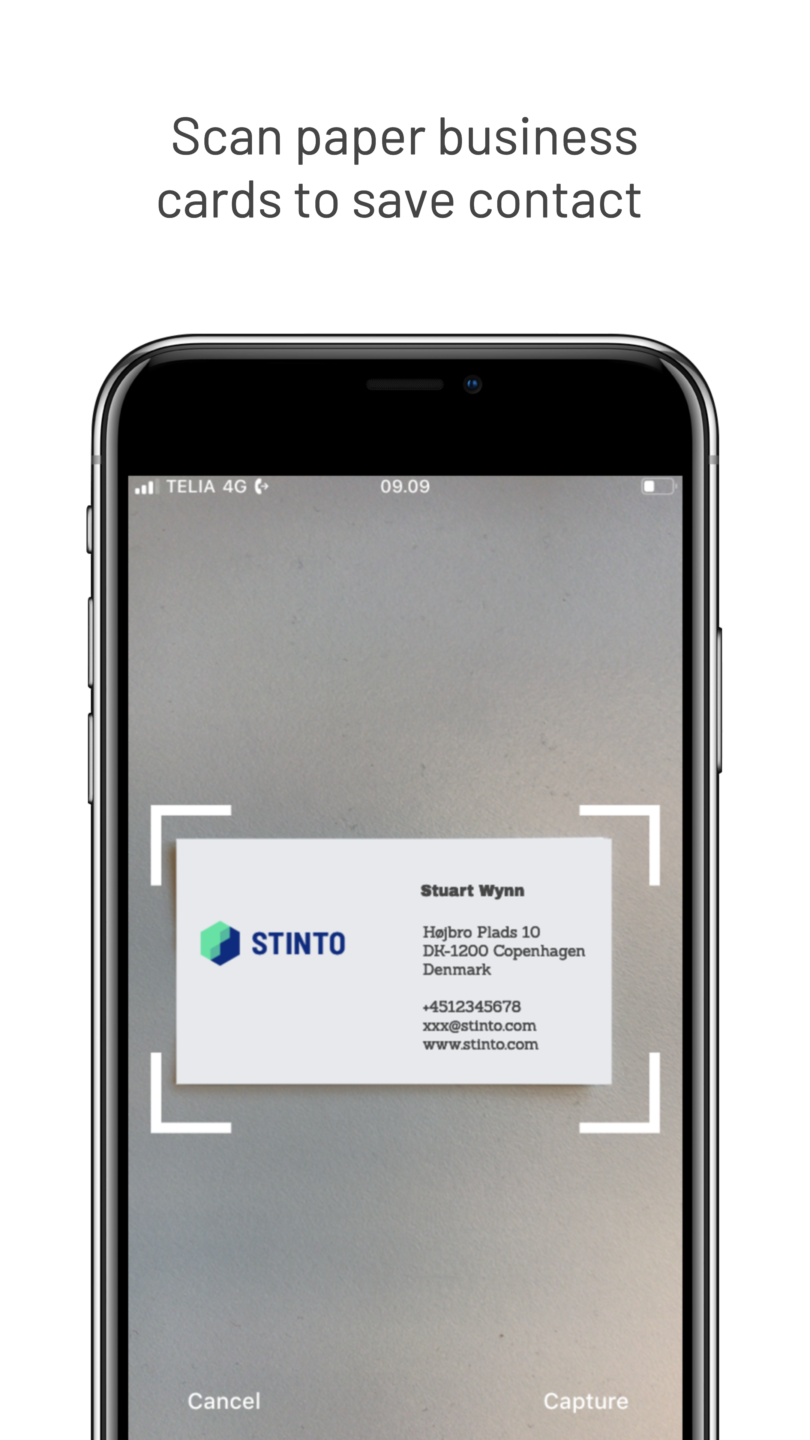 Relations are the essence of Stinto 
Take the product tour to learn how Stinto helps your organization stay in contact with your most valuable contacts and remain compliant at the same time.
Book a demo