Disguised as a business card Stinto is an all-in-one solution that delivers the power of a CRM but at affordable prices for any SMB.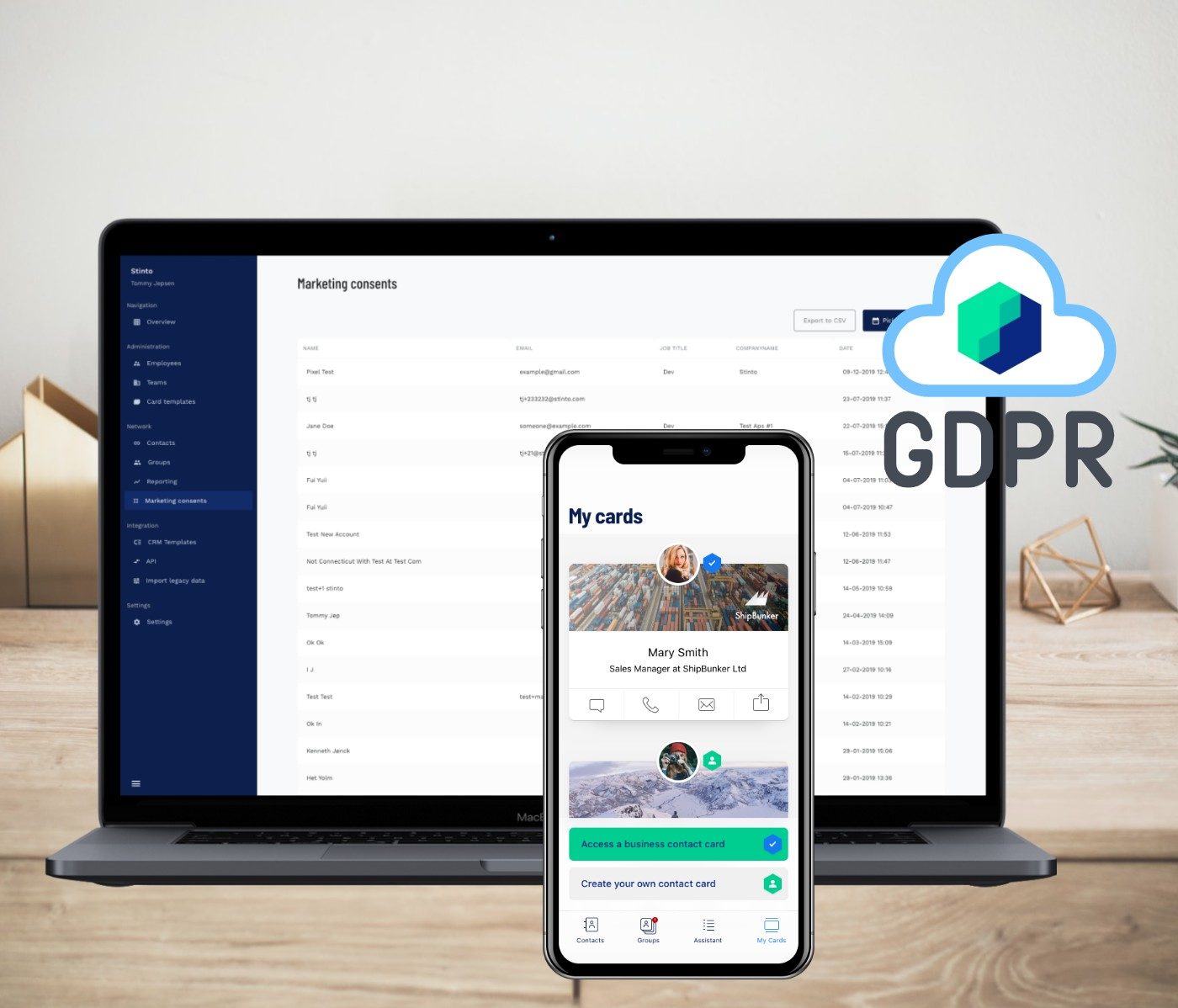 Stinto, the self-updating business network.
Always at your fingertips. Always up-to-date.
Why Stinto for SMB?
Stinto provides your business with a range of benefits related to that way that your business stays in touch with your most valuable business contacts. These features are all wrapped up in a simple digital business card app on your phone.
Explore the Stinto searchable network, engage in Groups, scan physical business cards, and share contacts with your company. This app is designed to enhance the value of your network. Plus, Stinto includes an intelligent assistant that helps you stay on top of relevant notifications in your network. And it even updates your contacts for you!
Due to Covid-19 Stinto offers free implementation Packages to help danish SMB go live quickly and easily.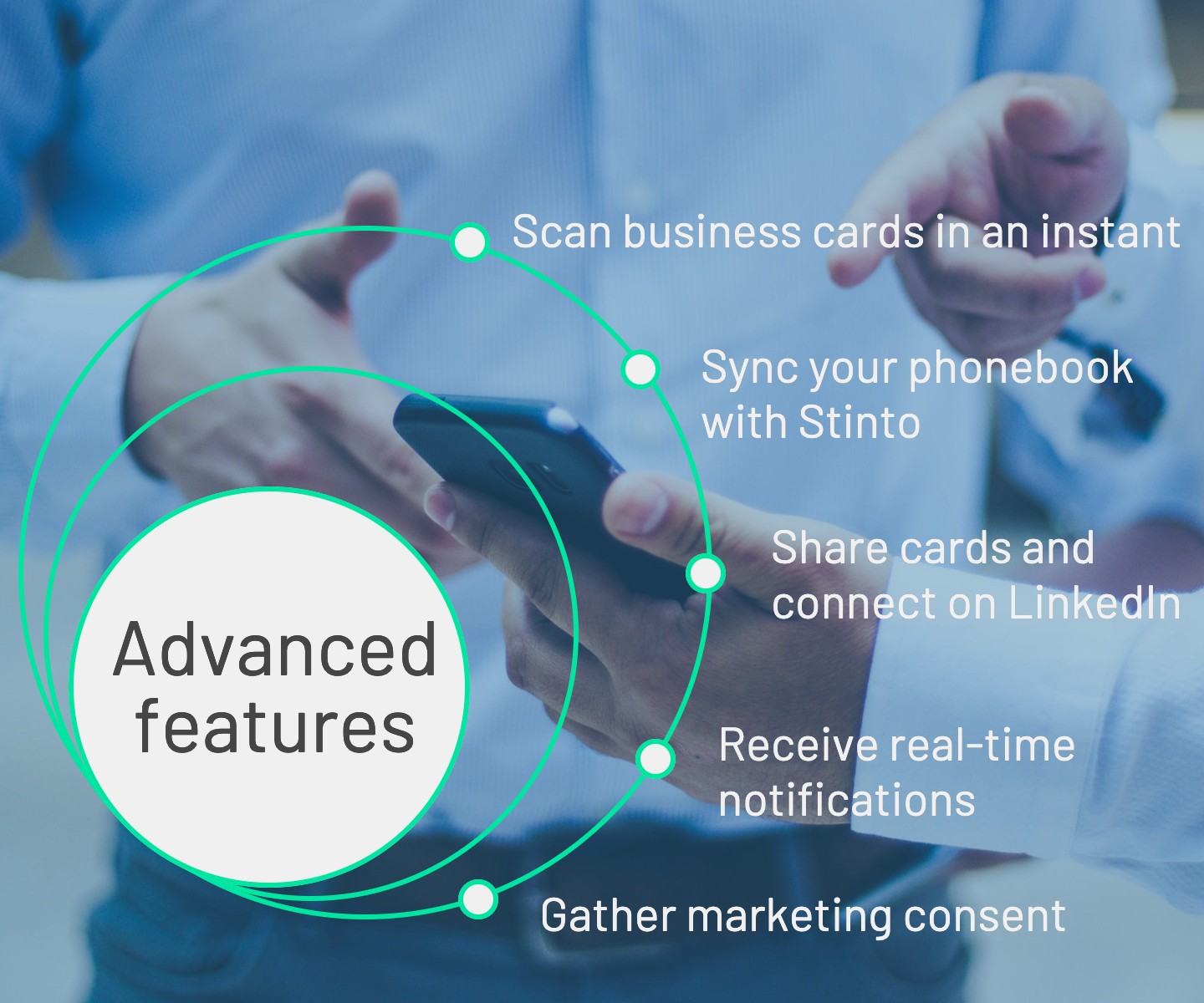 A smarter way to connect – and stay connected
Affordable
Stinto Verified for SMB eliminates the costs of maintaining, monitoring, and manually updating a larger CRM system. Sign up for a free 12 months trial period. And after that, the yearly subscription fee is only 10€ / employee a year.  Why so cheap? Because we want a simple solution that you can easily budget for. 
Limitless
Stinto Verified is an endlessly customizable platform that evolves as your SMB grows. The many built-in features ensure that your contact data is reliable and at hand – always. Because this product is designed for organizations of all sizes and industries, anyone from Sales to HR will benefit from using Stinto.
GDPR
Stinto sets the standard for automation of GDPR compliance. This simple solution ensures compliant data for even the fastest-growing SMB. Stinto gives you the reliability you need to run an SMB without concern on remaining GDPR compliant.
Integration
Stinto can be used as stand-alone and serve as a CRM in itself. But you can also integrate Stinto with other CRM systems and use Stinto as a data entry add-on. Stinto is easily integrated with well-known systems such as Salesforce, Pipedrive, Microsoft Dynamics, and SAP. The network power tool for fast-growing SMBs
Scan business cards in an instant – Sync your phonebook with Stinto – Share cards and connect on LinkedIn – Receive real-time notifications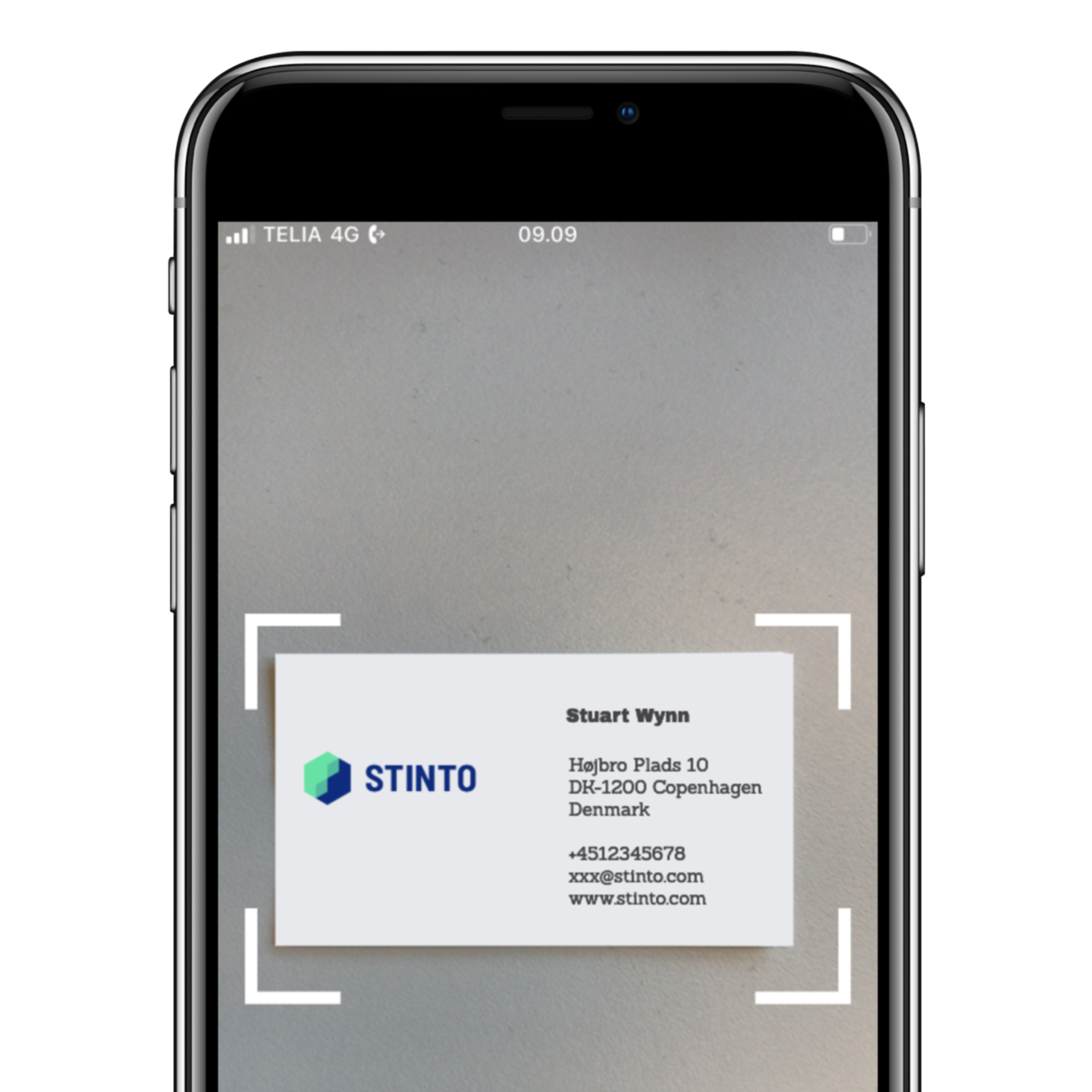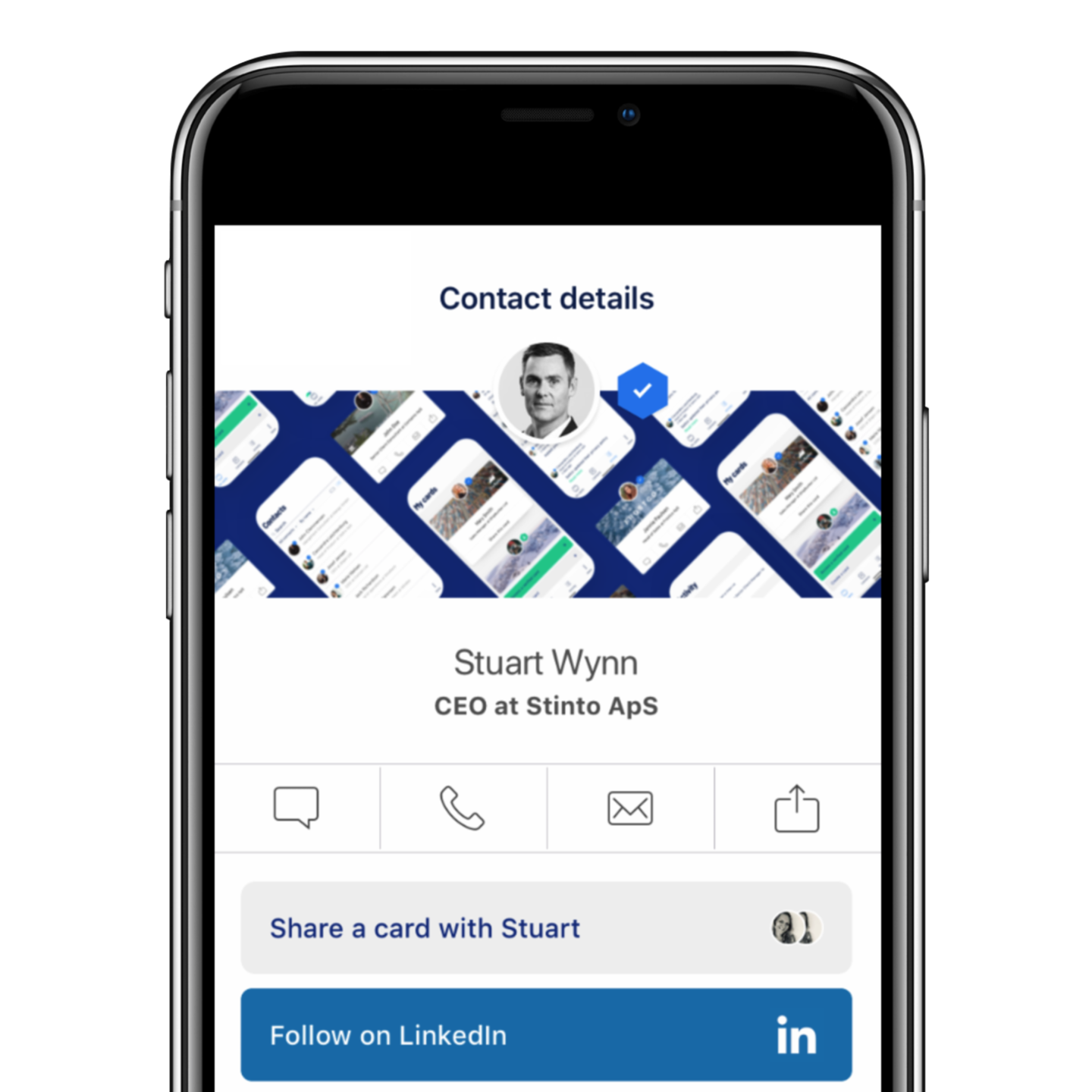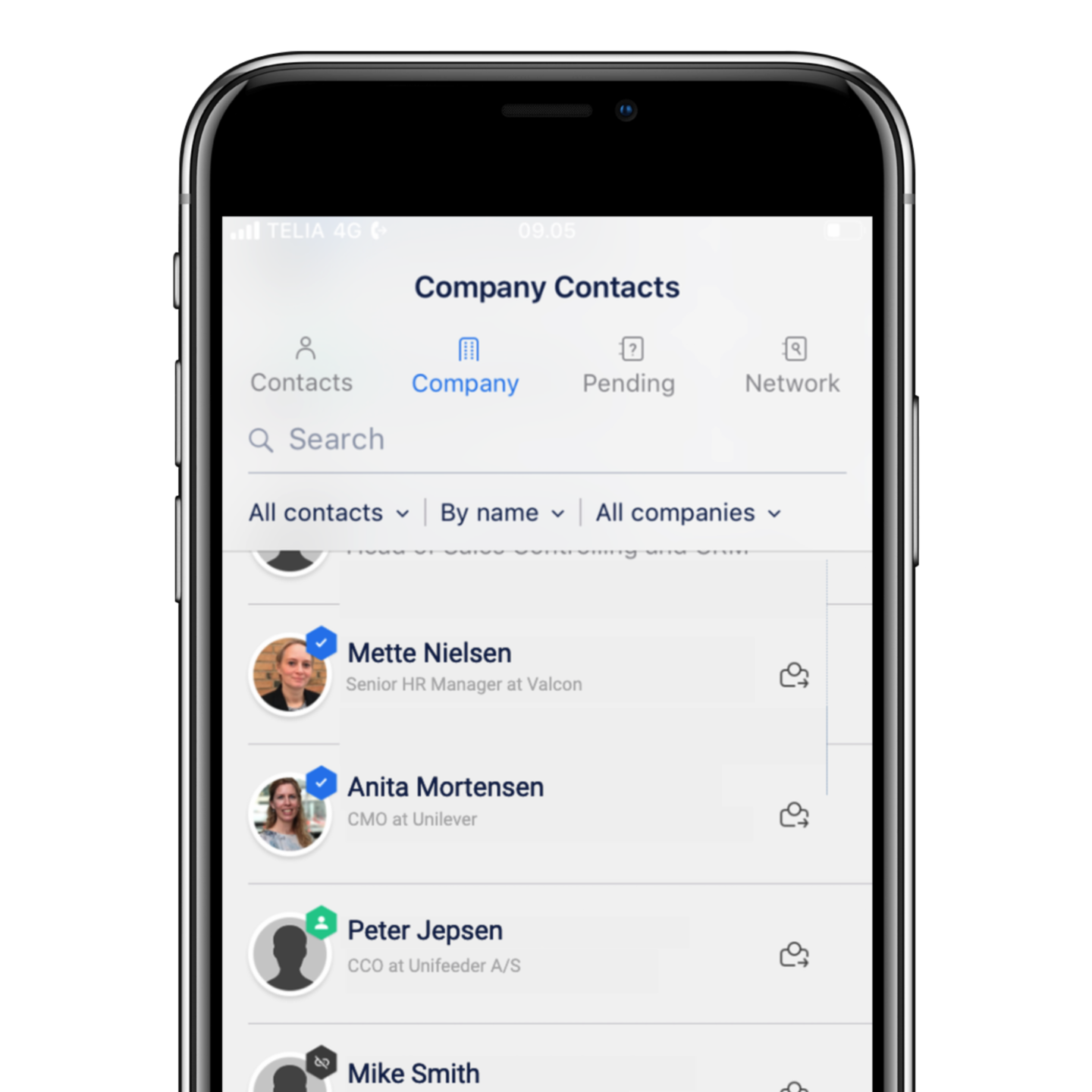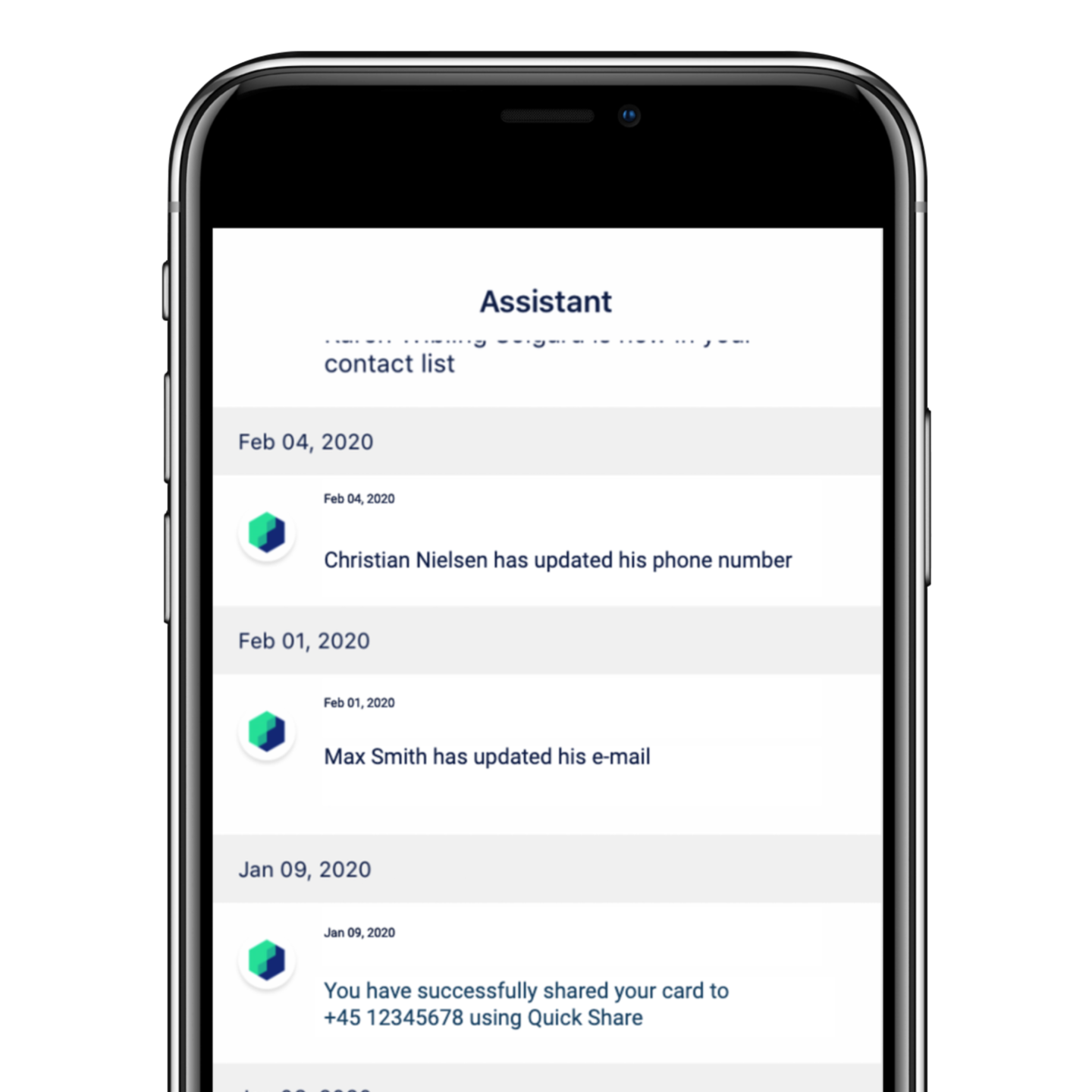 Considering a CRM for your SMB?
As the business grows the need for dedicated CRM increases.
Stinto does not limit you from choosing a dedicated CRM later on.
But it does set the bar high on quality data.
Stinto eliminates manual updating and automates the process of keeping your data up to speed.
All contacts added through the app automatically stay updated
– even when transported to your new CRM.
That is one of the reasons why Stinto is such a powerful add-on to any CRM.
Are you ready to learn more?
If so schedule a meeting with one of our sales reps. Or download the app for free.
Stinto is here to help your grow your SMB.