We help Companies increase Productivity through Real-Time Updated
 Data
Poor data quality is the result of your employees having to maintain data manually. We have a solution that saves you recurring data cleanups.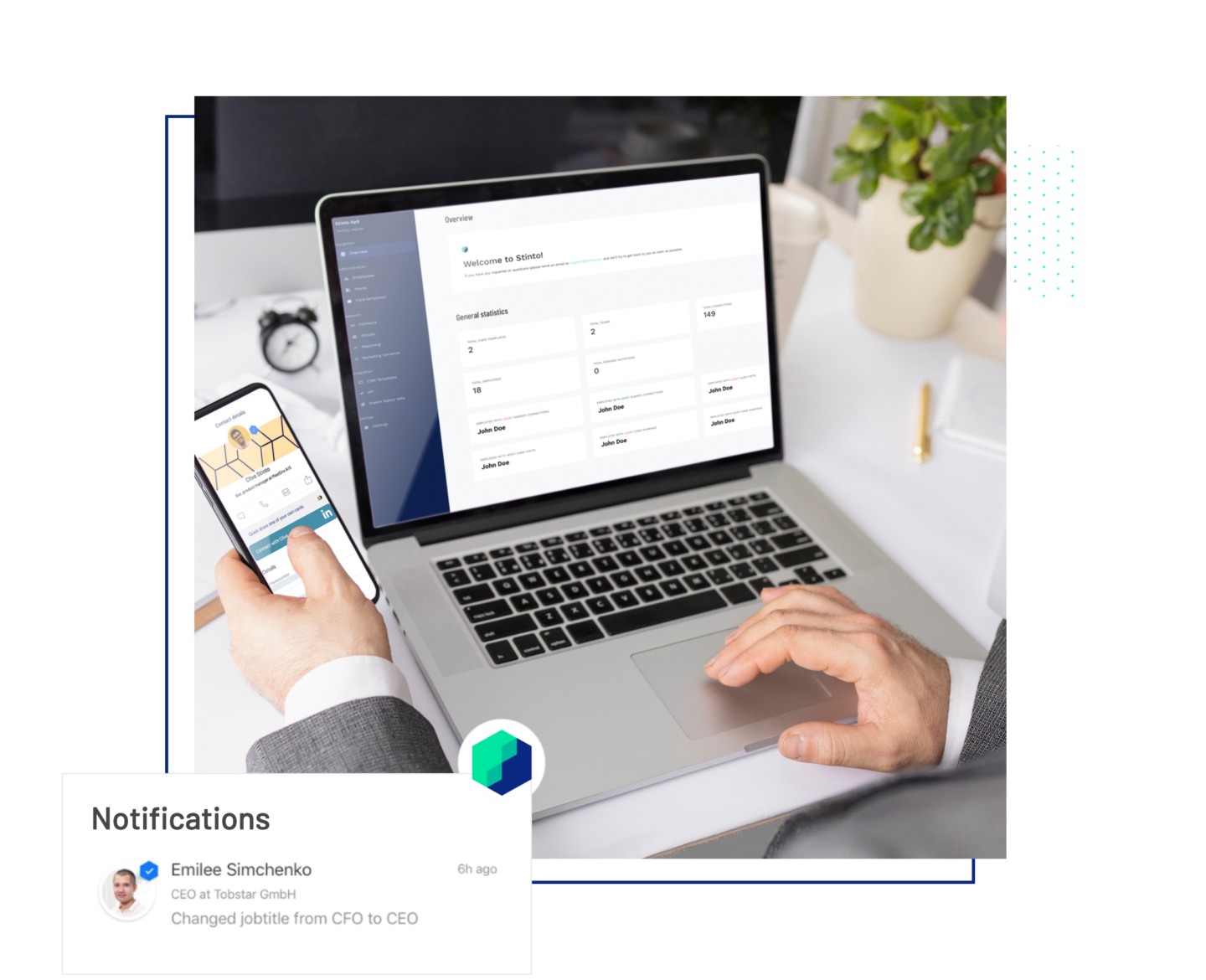 UNLEASH YOUR DATA 
Stinto is designed for companies that want to be geared for success in the new digital economy.
Stinto helps you
Create business opportunities
Many relevant contacts never find their way to the company's databases but are stranded on employees' private Linkedin profiles and smartphones.
Access all contacts your employees create, even those who normally never made it to your CRM
Keep ownership of contact cards when employees leave your company
Integrate and sync Stinto with your current CRM or ERP system
Never lose touch with your relationships
Stinto helps you keep relationships warm by notifying you when contacts update their contact information.
Real-time notifications when a Stinto contact has been updated
Fully interactive contact cards
Automatic contact data update across all platforms you keep contacts on
CONNECTING THE WORLD
Customers in more than 25 countries
Companies of all sizes and industries trust Stinto to drive digital transformation and stay in touch with their most important connections.
Stinto customers are empowered with contact data they can rely on to be compliant and accessible so they can focus on doing business and not wasting time and money updating data.
Let us handle your data updates, so you too can solely focus on doing business.
Get a Demo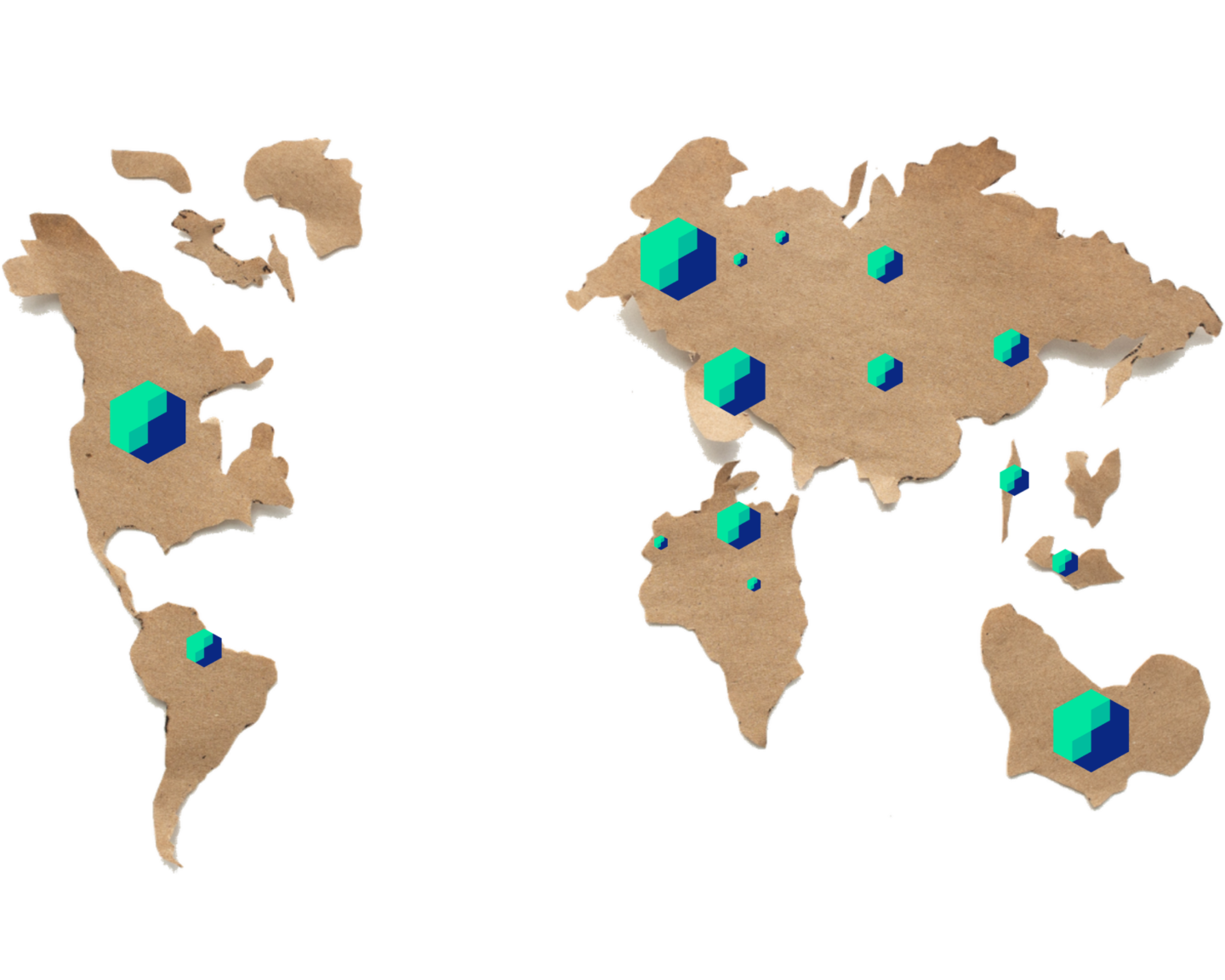 Keeps your data private and safe
Stinto is designed with privacy and security as a top priority
Your data belongs to you
We never resell, share, or expose personal information without your consent and knowledge.
See Data ethics and Privacy policy for more information
Get in Touch