Protect your data
Protect your business
An automated process that verifies, updates, and secures marketing consent, on all critical contact data stored in your company systems.
TRUSTED BY MARKET LEADERS IN ALL INDUSTRIES




Verified contact data for everyone
Small business or large enterprise? We've got you covered.
CRM integrations
Integrate Stinto with your company's CRM and share contacts from your phone with a single click. With Stinto all employees have access to the same level of high-quality, real-time updated contact data.
Automate GDPR compliance
Handle notifications required for GDPR compliance automatically and discretely when connecting with new contacts.
Save time
Once two Stinto users exchange business cards, they become live connections and will automatically be kept up-to-date. The data even updates on the platforms the Stinto card is shared to.
Teams, professionals, and companies use Stinto
Users in more than 43 countries
"When you double the number of employees every year, it is hard for all to keep track of who-knows-who, or whom to call regarding a case in country X. Stinto provided us with an inhouse phonebook that updates automatically when new clients or colleagues are added to the company. This makes it easy to stay productive and we know that new employees have access to the same network as the rest of the company"
Hege Norheim
EVP CCO, Freyr Battery
Not all contacts end up in CRM.
Does yours?
For different reasons, employees don't share all their contacts, making companies vulnerable when employees leave as the contact details leave with them. With 34% of the workforce changing jobs each year this makes it even harder to stay on top of your business' network. The good news is that Stinto can help you stay in touch at all times.
Update data automatically and
Stay Compliant
It's easy to accidentally create duplicates or forget to update old contact data. Contact conflicts and outdated data can cause you to be GDPR non-compliant. Stinto notifies you of any changes in your network and even provides you with time-stamped marketing consent lists on new contacts.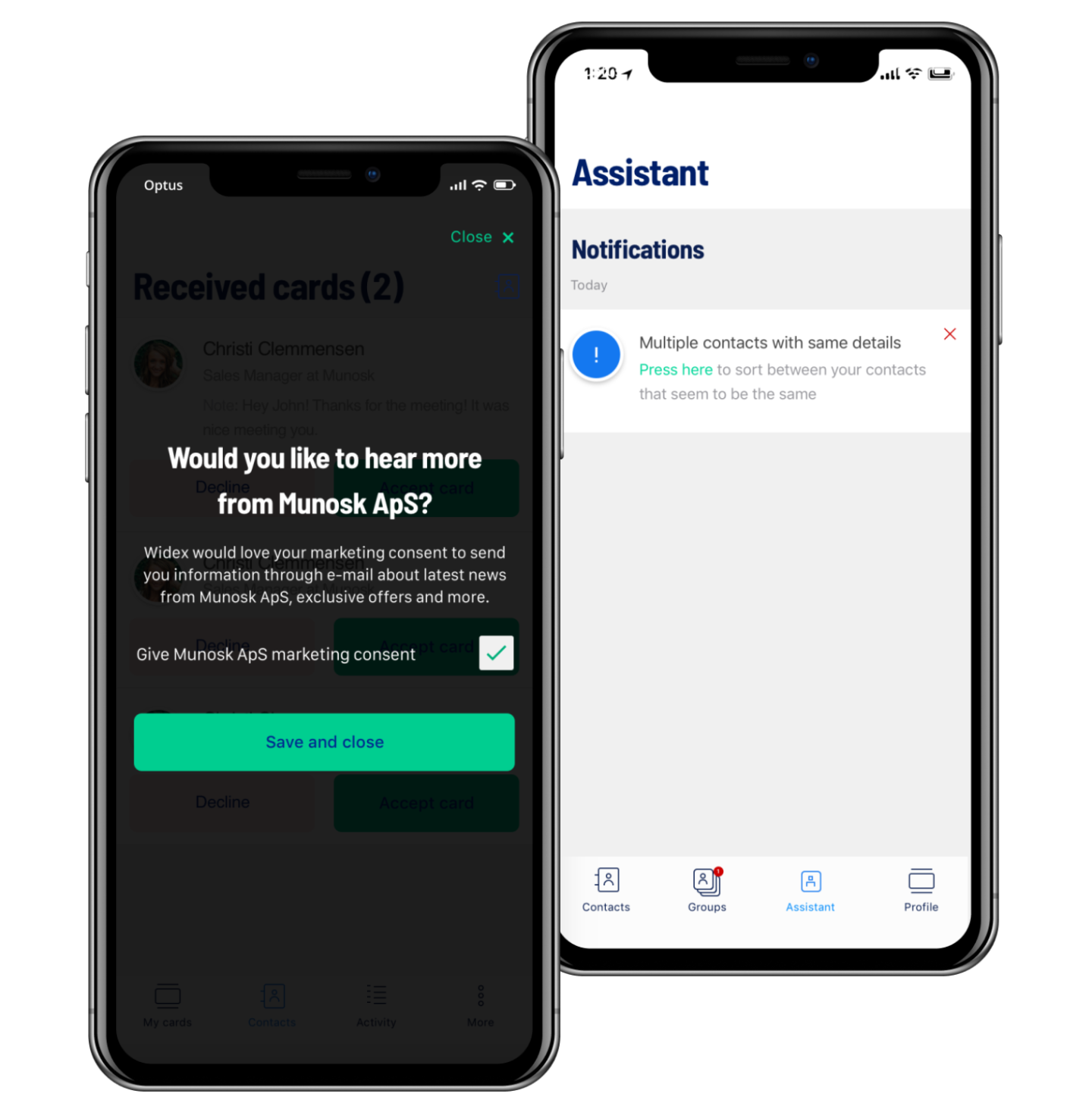 Works with all your existing systems
Stinto's top-rated apps help companies around the world to protect their critical business contact data from outdating. Stinto easily integrates with your favorite CRM, ERP system or anything else you need to transfer new contact data to and makes sure your customer database is compliant and up-to-date in real-time.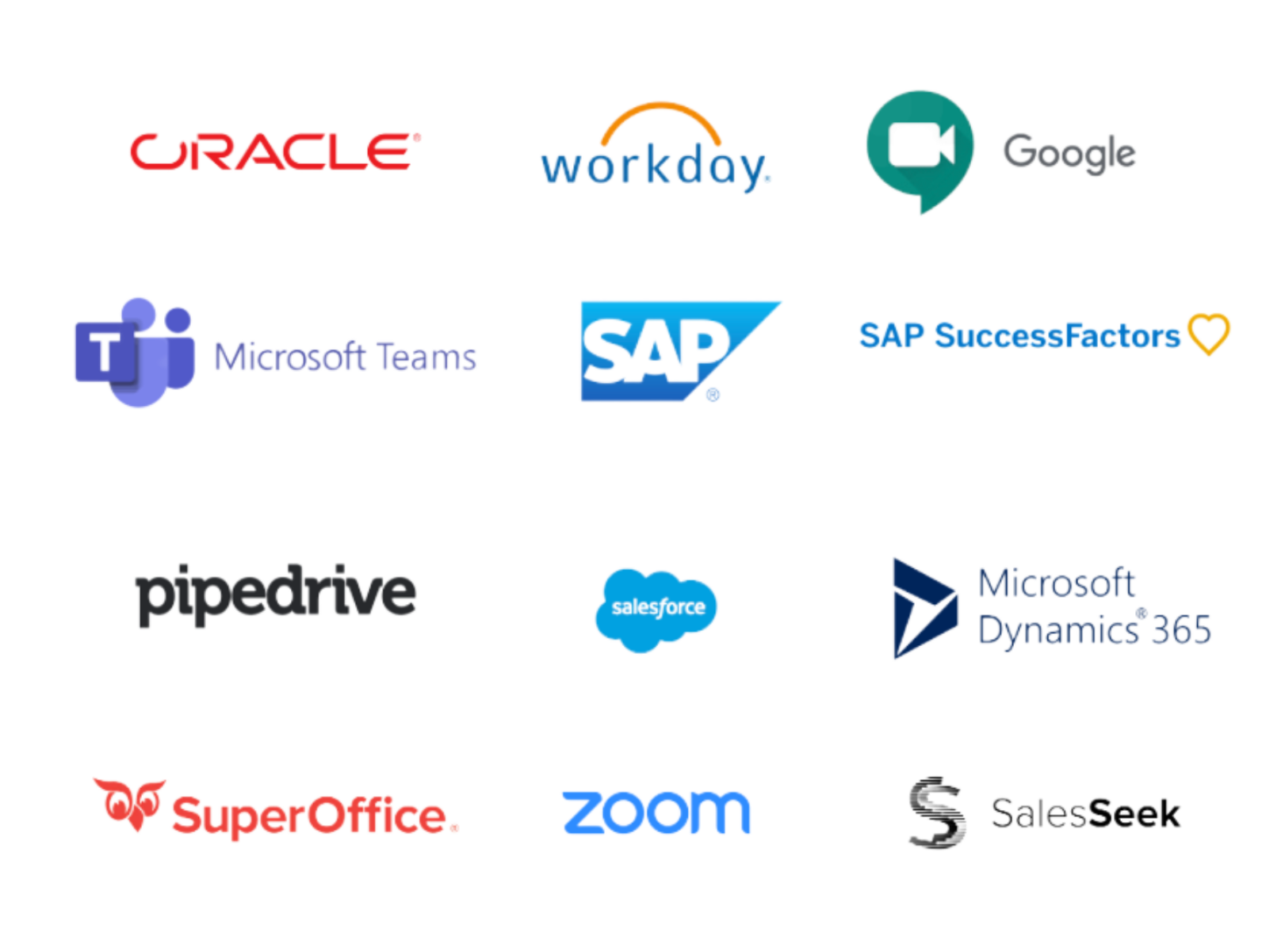 Stinto is the platform that grows with you
Share your business cards with anyone
Share your Stinto digital business cards using QR code, email, text message, email signature, airdrop, etc. You can share your card with anyone, even people that don't have Stinto.
Stand out with digital business cards
A Stinto digital business card is a slick, eco-friendly, COVID-safe, and SMART choice in a digital world. Embed your personal QR code in virtual backgrounds. Add the custom link to your email signature, or share your business card in chats during virtual meetings.
Manage your network on the go
Scan printed business cards and turn them into digital contacts in a heartbeat. Add notes and reminders to contacts and share relevant contacts with colleagues or CRM with a single click.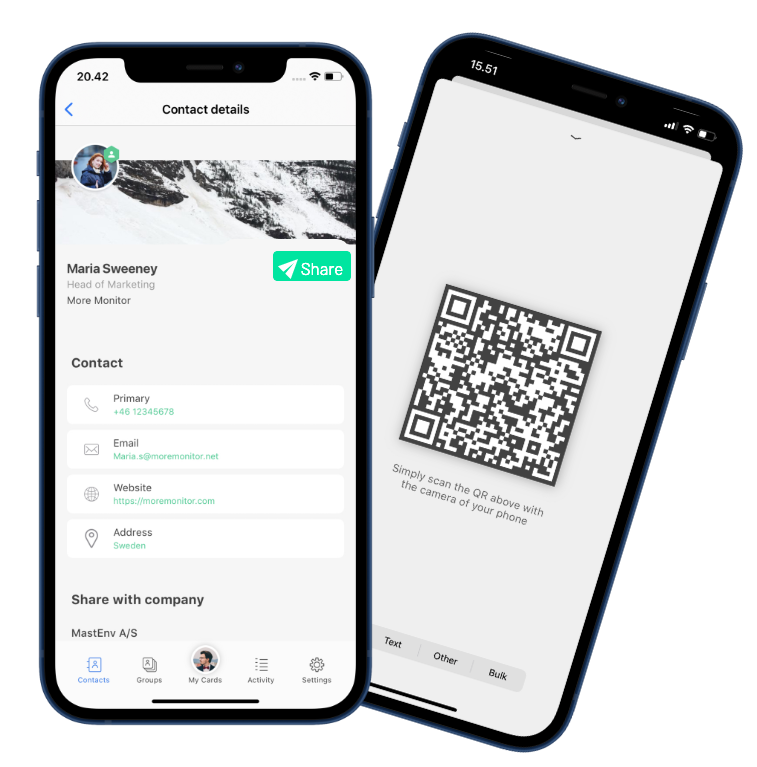 A modern business card designed for digital meetings
Introduce your network to each other through their business cards
Add your digital business cards' QR code to virtual backgrounds
Embed your digital business cards in the email signature
Digital business cards for teams and companies
Branded business cards for all employees in your team
Only admin can edit cards issued through Stinto.
Corporate ownership of new contacts
Who knows who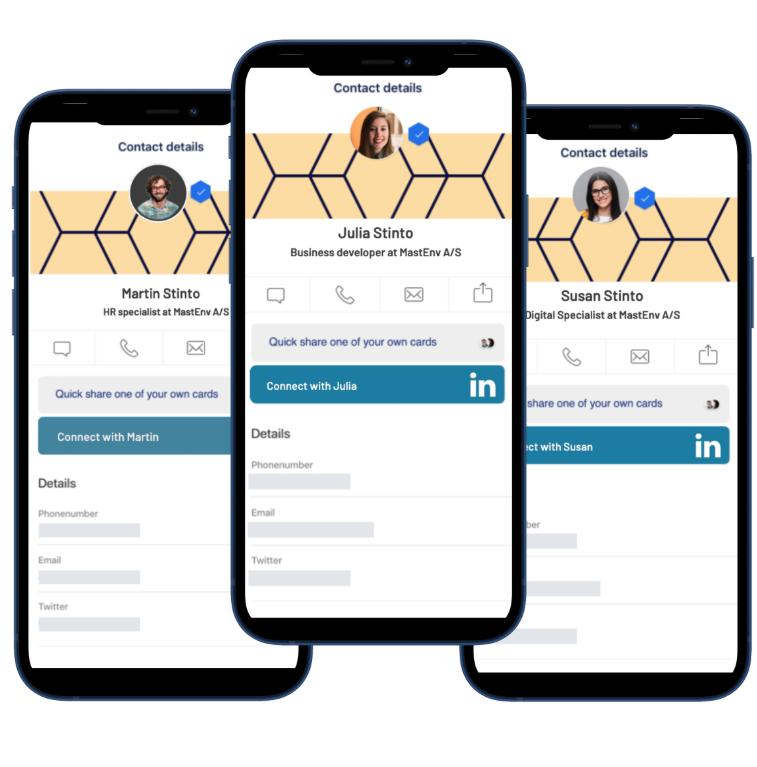 Keep your data private and safe
Though you upload your contact details, engage in Groups, and share your business card with people inside and outside of the Stinto network, data is only shared – if you share it. Stinto never listens to your conversations or tracks your data.
Stinto business cards are designed with privacy and security as a top priority. We firmly believe that your data belongs to you!
We never resell, share, or expose personal information without your consent and knowledge.
All data is secured in an ISO27001 certified data center.
See Data ethics and Privacy policy for more information