No more stacks of outdated business cards at the office. It's time to digitalize your network.
Share your business cards with anyone
Share your Stinto digital business cards using QR code, email, text message, email signature, airdrop, etc. You can share your card with anyone, even people that don't have Stinto.
Stand out with digital business cards
A Stinto digital business card is a slick, eco-friendly, COVID-safe, and SMART choice in a digital world. Embed your personal QR code in virtual backgrounds. Add the custom link to your email signature, or share your business card in chats during virtual meetings.
Manage your network on the go
Scan printed business cards and turn them into digital contacts in a heartbeat. Add notes and reminders to contacts and share relevant contacts with colleagues or CRM with a single click.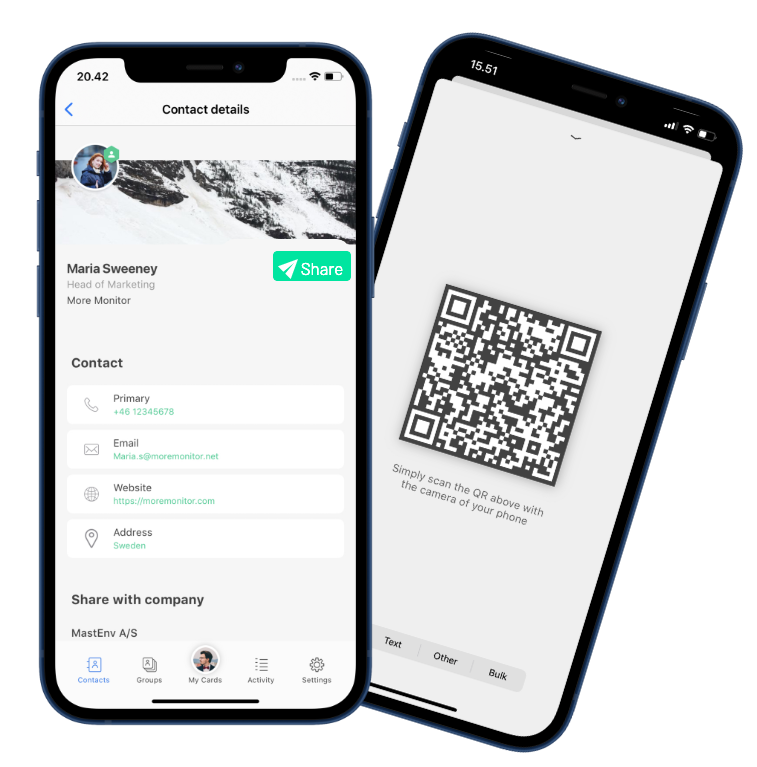 Stinto is the platform that grows with you
A modern business card designed for digital meetings
Introduce your network to each other through their business cards
Add your digital business cards' QR code to virtual backgrounds
Embed your digital business cards in the email signature
Digital business cards for teams and companies
Branded business cards for all employees in your team
Only admin can edit cards issued through Stinto.
Corporate ownership of new contacts
Who knows who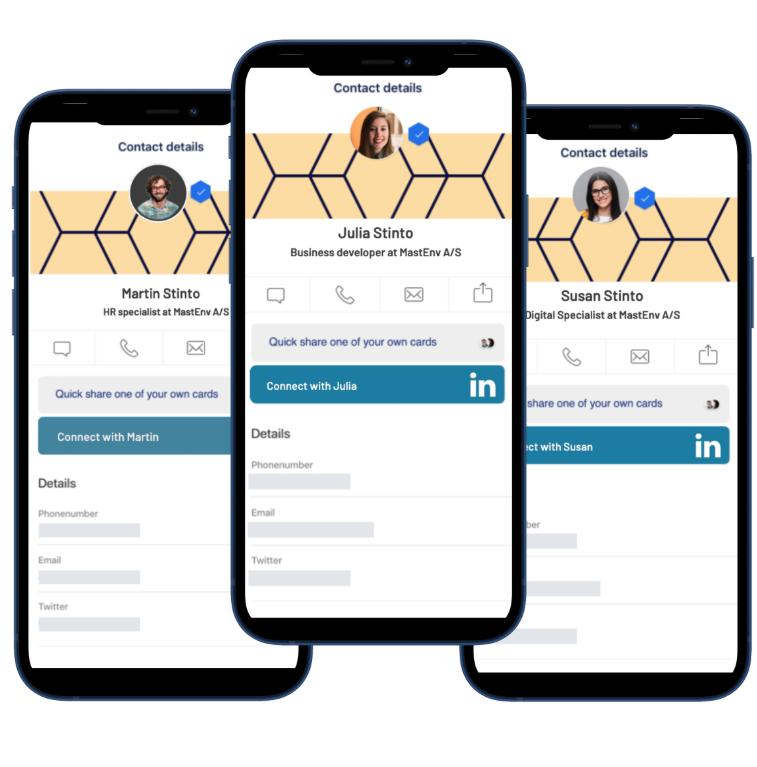 Keep your data private and safe
Though you upload your contact details, engage in Groups, and share your business card with people inside and outside of the Stinto network, data is only shared – if you share it. Stinto never listens to your conversations or tracks your data.
Stinto business cards are designed with privacy and security as a top priority. We firmly believe that your data belongs to you!
We never resell, share, or expose personal information without your consent and knowledge.
All data is secured in an ISO27001 certified data center.
See Data ethics and Privacy policy for more information