Digital Business Cards
One app to create, scan and share your business card over and over again
How does Stinto work?
Stinto's digital business cards are free and completely customizable.
Once you have signed up on iOS, Android, or the web, you are ready to create and personalize your first virtual business card. There is no limit to how many business cards you can create or share.
You could for example make a card for your work contacts, one for clients or customers, and even one for your friends containing your personal social media accounts.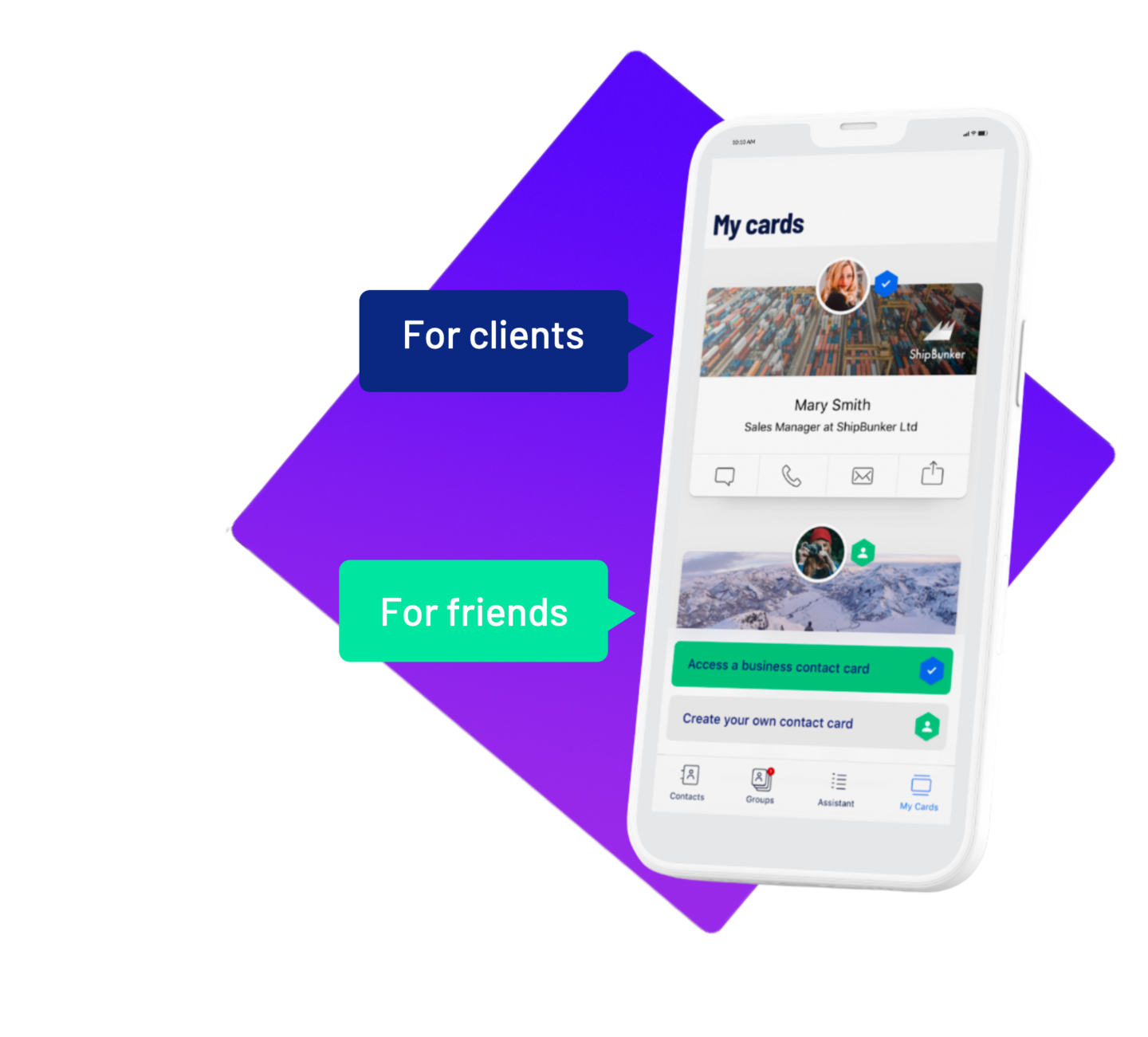 Contactless business cards
Stinto digital business cards don't require physical contact to send or receive. And they are completely germ-free and virtual meeting compliant!
You can easily share your digital business cards with anyone, anywhere—simply show your QR code, send the link via email, text, or even share it on social media.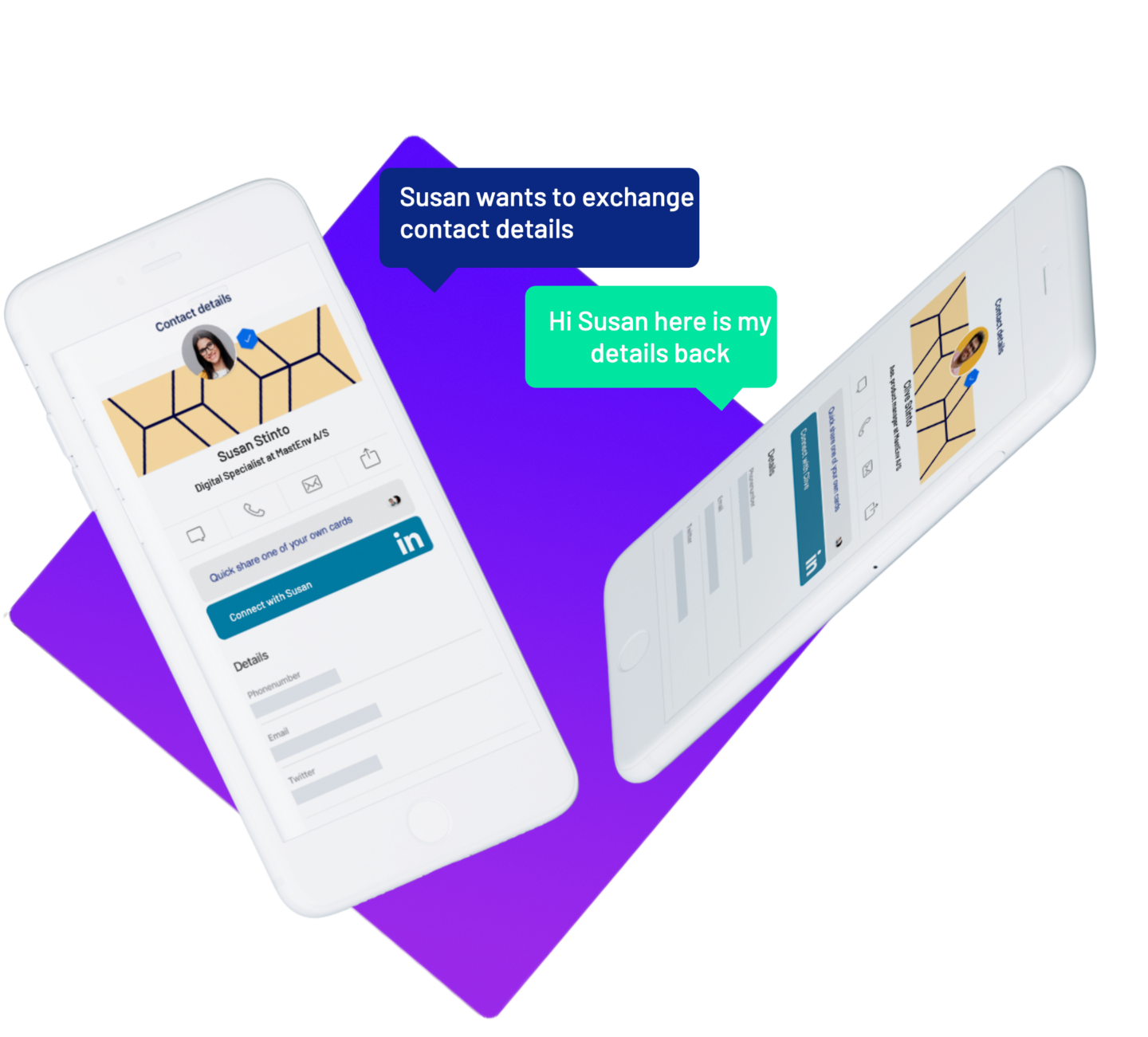 Sharing your business card
You will never get in a situation where you are not able to share your digital business card. Stinto is designed to be shared with anyone, even if they don't have the app.  There are several ways to share your card, Stinto handles it all.
QR code
Email signature
Text
Virtual meeting background
Website contacts list
Airdrop
Stinto Network
SMS
And much more…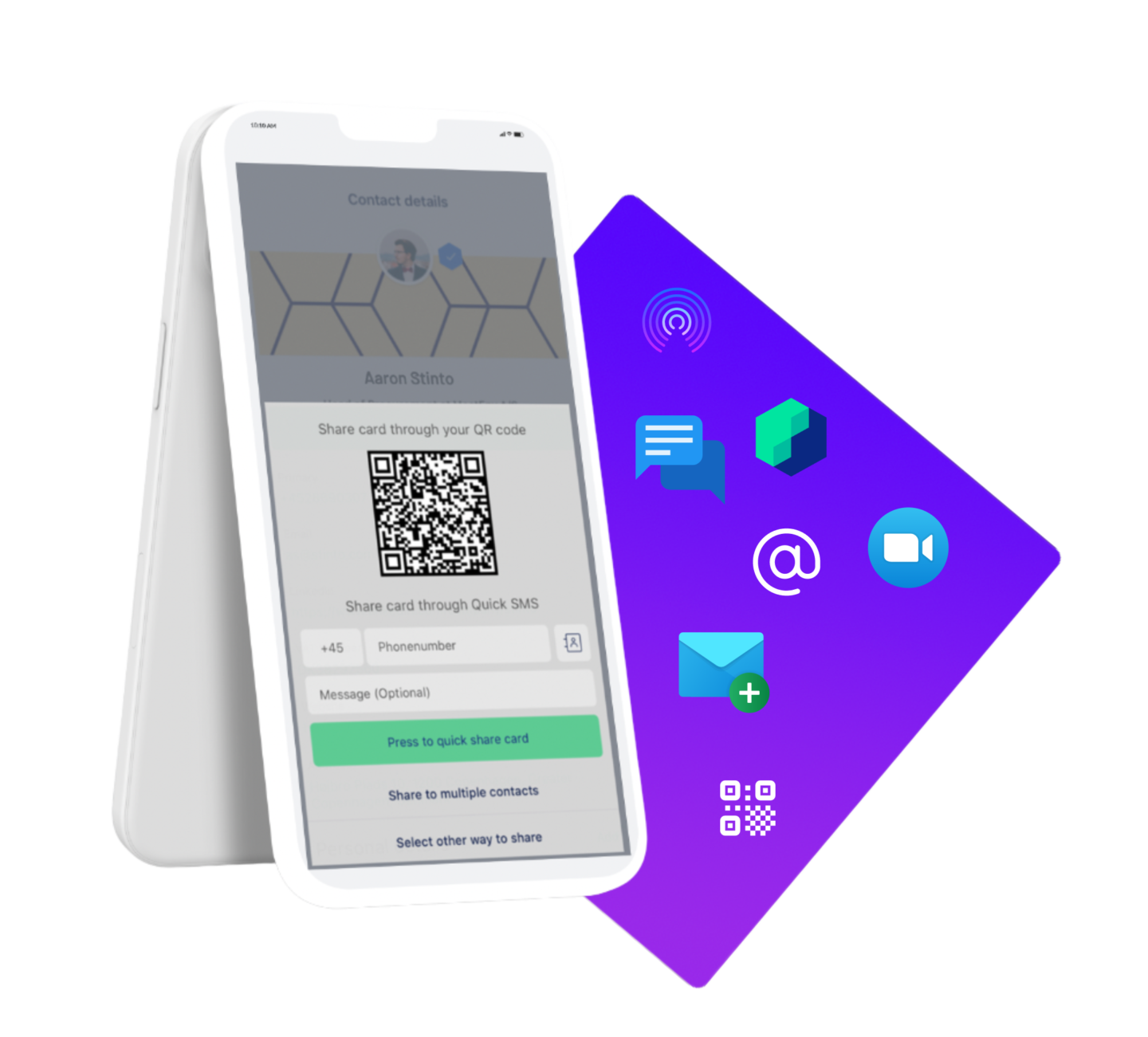 Why have a digital business card?
Going digital is better for both networking and the environment. With a virtual business card, you never run out, always know who has your updated contact details, and best of all your help the environment saves 8 million trees each year, that are used only to produce printed business cards.
Stinto is available for free on iOS, Android, and the web. If you want to onboard your entire team or company we also offer business plans for companies of all sizes.
Verify your employees with Stinto for Business
Want more than just a few cards for yourself? Stinto offers digital business card solutions for individuals, teams, and companies of all sizes at an affordable price.
With a verified plan for your company, we offer brand and identity management control for all cards issued by your company.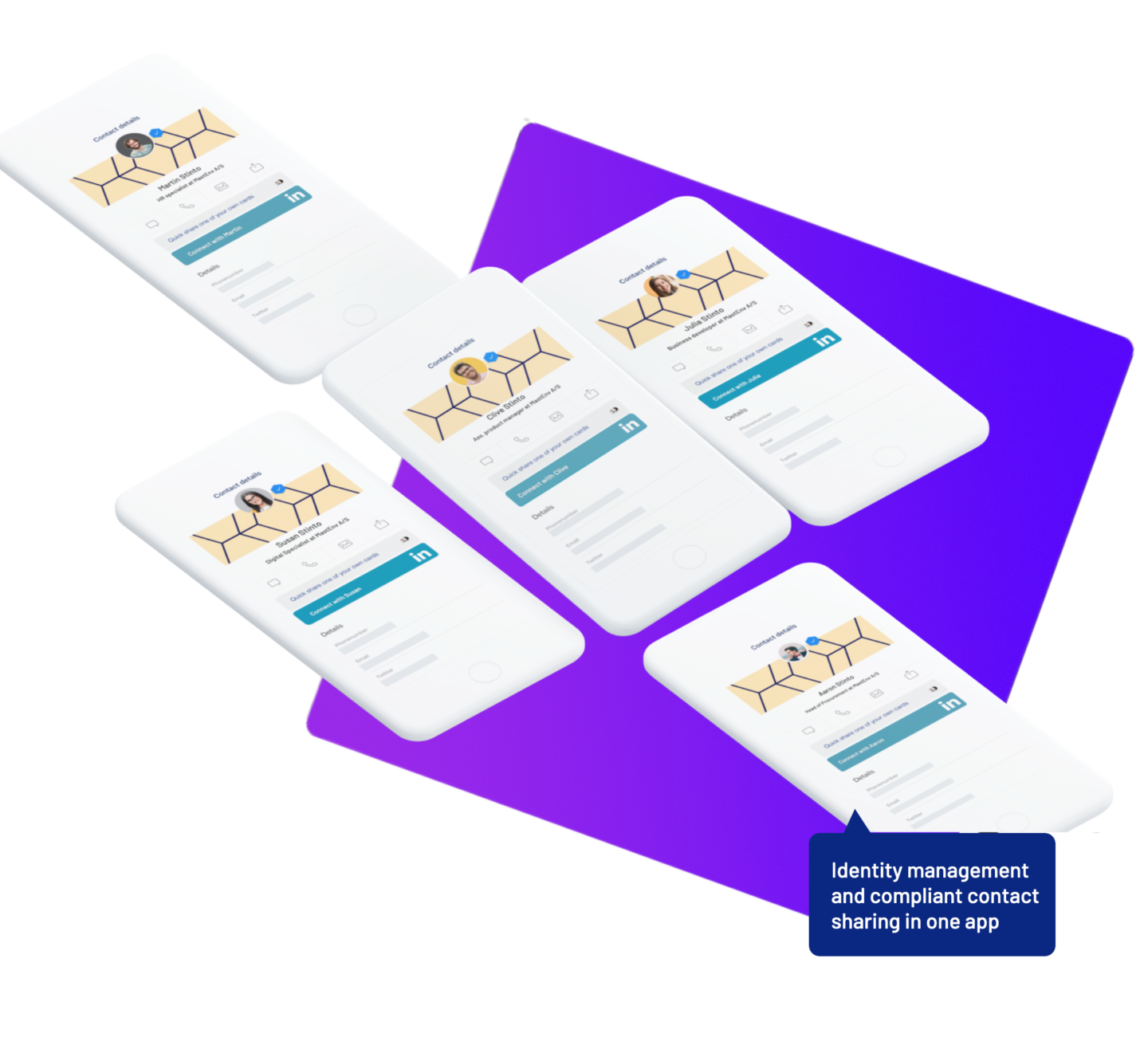 JOIN STINTO