FEATURES
A Gamechanger for Companies operating in a digital economy
Many leads never make it to CRM. Crucial contacts only get updated on employees' phones. Companies spend resources manually cleaning contact data sheets year after year. When employees leave, a huge part of their network leaves with them.
Stinto has solved this. And companies worldwide are already implementing the solution.
Power Up On Productivity,
Free Time for What Matters
Most business cards never make it to the CRM or even a spreadsheet. With Stinto your turn any contact digital and shareable with one click making them accessible anytime, anywhere.
Never lose a business card or contact
Eliminate manual data entry and admin burden
Put your personal and company network in your pocket
Enrich Salesforce data, other CRM data, MA data with API integration
CLAIM YOUR NETWORK
Corporate Network Ownership
Connections exist throughout your company, but can you see them, or do they only exist on employees' phones and private Linkedin accounts? Stinto unlocks the contact referrals with a compliant and centralized contact network.
See your company's network and who knows who
Warm leads instead of cold prospecting
Get notifications when contacts change jobs, positions, etc
Retain key contacts when your staff move on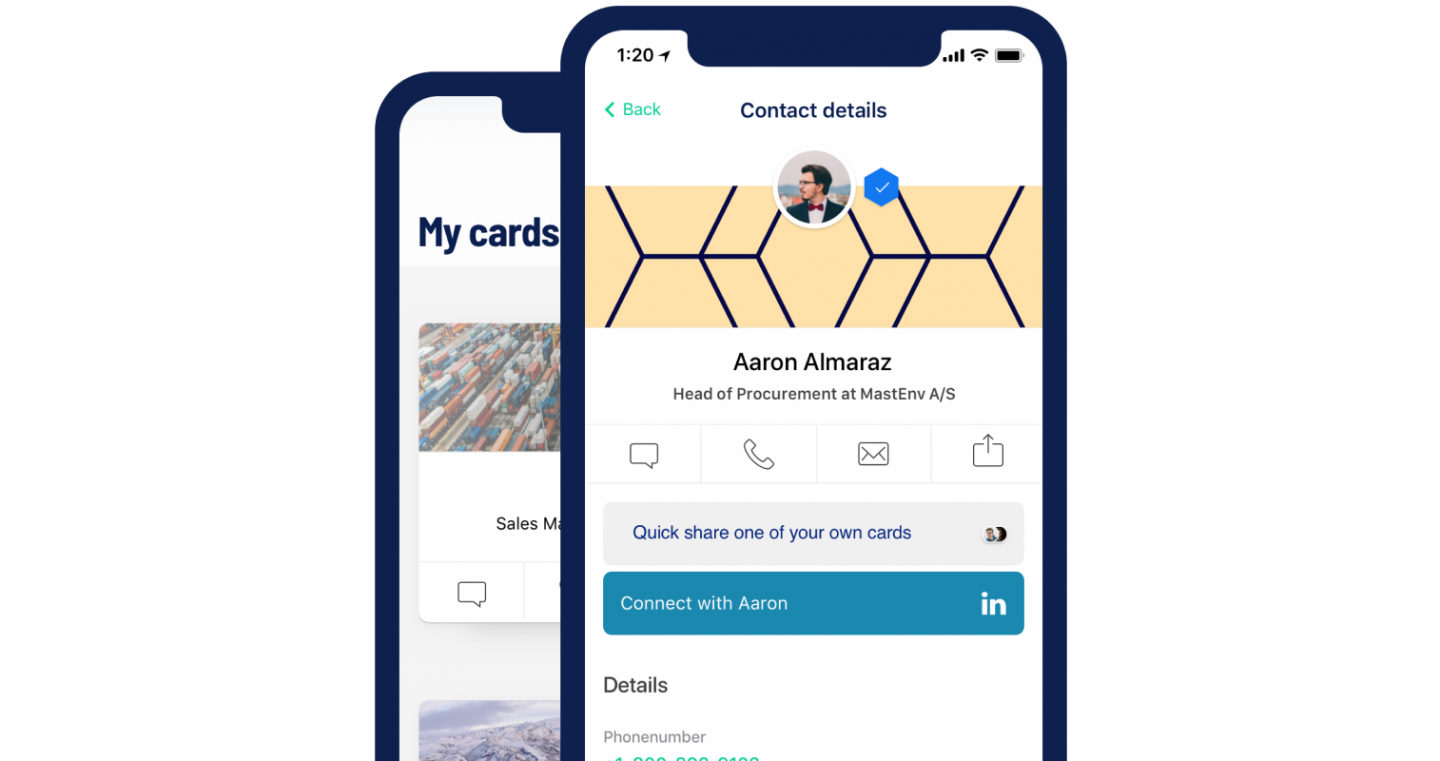 FROM MANUAL TO DIGITALIZED
Auto-updated, shareable contacts
Digitize all your company's business cards into a centralized cloud database. Then share them internally. Seek out leads and build your database into a corporate asset. Your admin controls privacy and access levels.
Share contacts among colleagues and teams
Get real-time updates when contacts change
Customer data stays fresh and actionable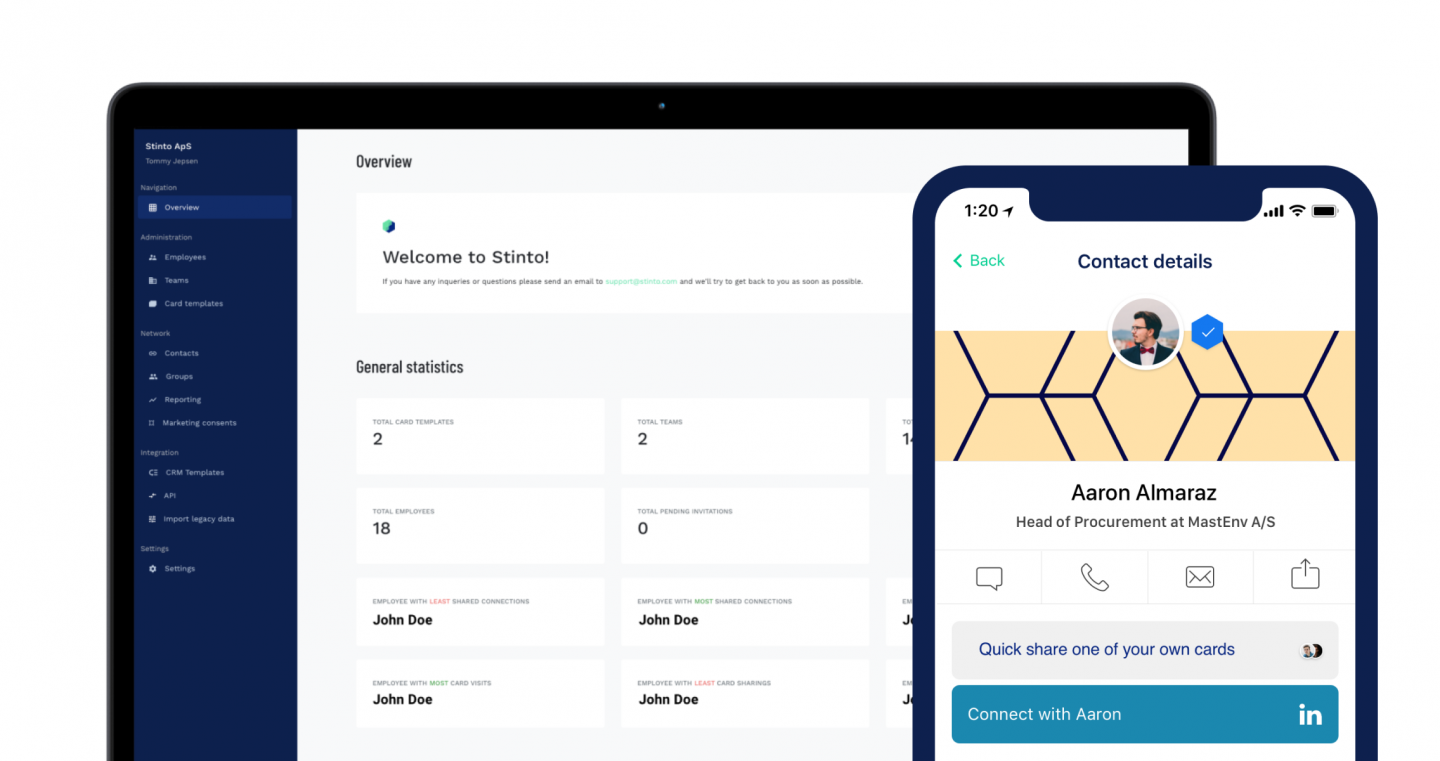 RESOURCE OPTIMIZATION
Real-time updates
Stay updated with notifications on what's going on in your network.
Receive notifications when someone updates their card
Trust your contacts to be automatically kept up-to-date
Get notified when someone shares your contact card
DID YOU KNOW…
71% of all business people change one or more elements of their business cards every year
COUNTLESS INTEGRATIONS
Integrate with your CRM
Whether you use Salesforce, HubSpot, MS Dynamics, or any of the countless other CRMs, you probably face challenges with updating customer data, manual input, and sales–marketing coordination. Stinto can function as your mini CRM on its own, or you can integrate it with your current CRM to enhance the data in your CRM.