Powerful event facilitation, and relationship building, made simple
Download for free and get started creating great communities while staying compliant.
Stinto Groups connect people
Before. During. And after an event. With ease.
INCREASE the impact of your events
Connect yourself and your audience

Use Stinto Groups to connect with your audience, share important information, and support networking activities at your next event.
For WORK and PLEASURE

Who else can benefit from using a Stinto group?
Gather your biggest clients' most important contacts in a key account group for easy access.
Consulting agencies arranging events to engage with their clients and potential customers on particular subject matters.
Trade organizations whose members are interested in specific topics that can be shared in groups.
Enterprise-based groups such as steering committees, management networks, etc.
HR managers and partners can chat, engage and share files directly with a specific group of employees (i.e. trainees, seasonal workers, managers, etc.) instead of static emailing.
Workgroups or peer to peer groups within organizations.
A business network that shares a common interest outside of office hours: cycling, running, etc.
Speakers on stage who want to connect with their audience and for instance gather marketing consent to send them newsletters and marketing material.
If in case of a cyberattack or system crash, use a group to gain uncompromisable access to the right people needed to solve the situation without being dependent on emails, servers or intranet.
Alumni groups for old college graduates.
Managing your kids' soccer team or other recreational activities.
ONE point of contact
Accessible, updated and relevant data whenever you need it
Create your group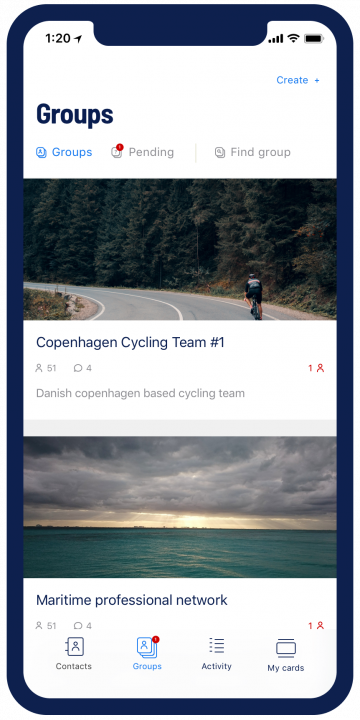 Create your group. Give it a suitable name and background image of your own design and liking.
There are no limits to how many groups you can create.
Describe your group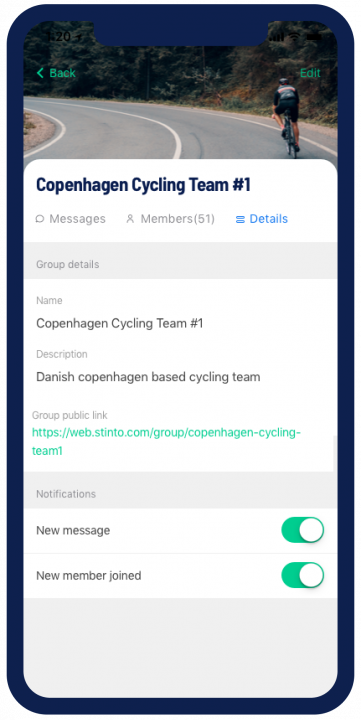 Write a brief description of your group's purpose or agenda.
Decide if the group should be open or closed, and searchable or hidden.
Invite people to join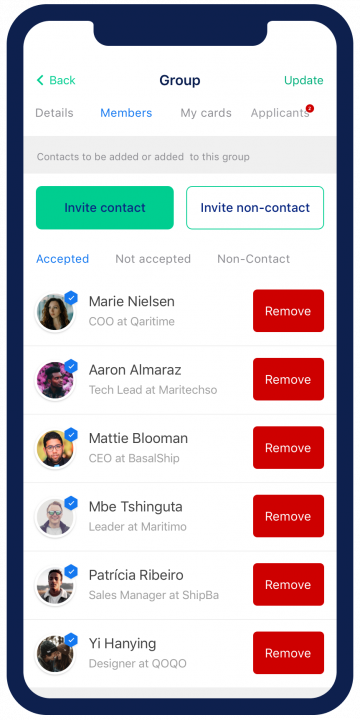 Invite both Stinto users and non-stinto users to the group. Invitations can be sent either directly inside the app or via the web link automatically generated for the group upon creation.
Only the members' names and companies are shared prior to joining.
Message and share files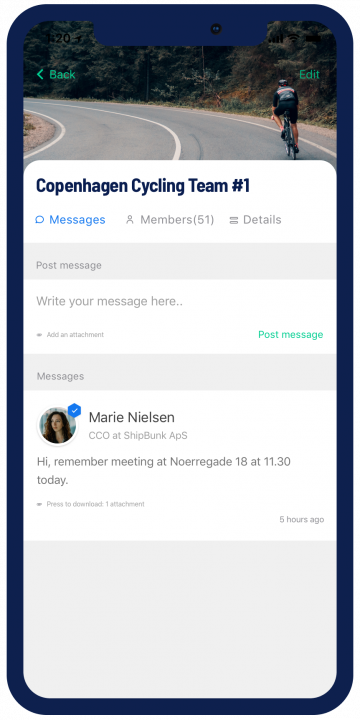 Use the message board to share files and information before, during and after the event: agenda, updates or changes, presentations, pictures, videos etc.
Easily upload files, movies, and images and save time by replying quickly directly in the app.
Let your participants connect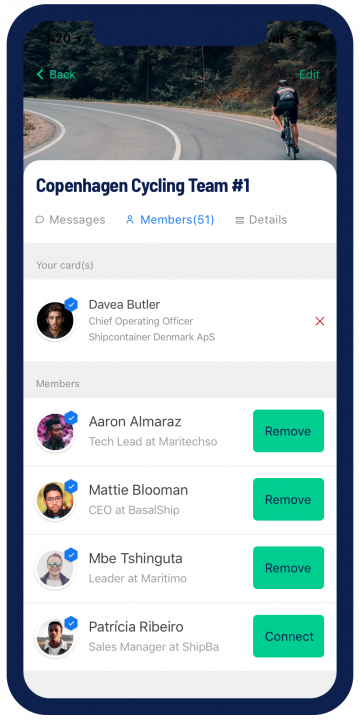 All members of the group are visible which makes it easy for everybody to reach out, connect and share contact details with one another.
All members can post messages, pictures or files on the message board.
Members control their own profiles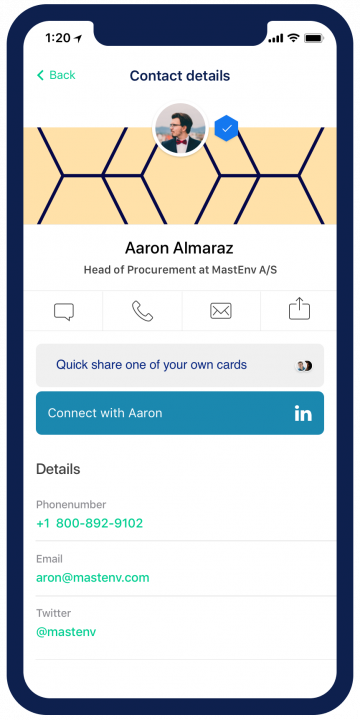 When creating a Stinto profile, members decide themselves exactly what data they share with whom, i.e. business or personal card. This way, it's no longer your job to spend hours securing data sharing consent for all participants.
Plus, once connected, members can connect on LinkedIn directly from their Stinto card.
Think like a PRO

5 reasons why event facilitators and organizers use Stinto Groups
Minimize time-consuming tasks prior to the event like the creation and management of participant lists.
Inform everybody in real-time if there are changes to the program or the speaker list.
Send your thank you and slide decks from speakers after the event.
Connect all your participating employees with the audience.
Gather expressions of interest from participants wanting to be contacted after the event.
Time for a SMART change
Still managing events in spreadsheets or dealing with bouncing emails?
Stinto's real-time update of contact data is your guarantee that everybody's email and phone number are always correct and up-to-date.
Let Stinto manage your contacts, so you can manage your event.
Download Stinto for iOS and Android.
Or contact our sales team for a Stinto Group demo.