WHY STINTO
Data – Alignment, Efficiency, Compliance
One flow to secure your contacts stays up-to-date and compliant in real-time.
Oh, and it's all automated!
The same set of data on all platforms
With Stinto your teams have access to the same high-quality contact data. Through a simple process, contacts are digitalized and a live connection is established between the person and your company, making the data stay updated in real-time with no employee interference needed. Employees can seek contacts in the network and stop wasting time on updating emails, addresses, and titles on old contacts in your system.
All employees have access to correct contact data on all platforms
Automated handling of contact data updating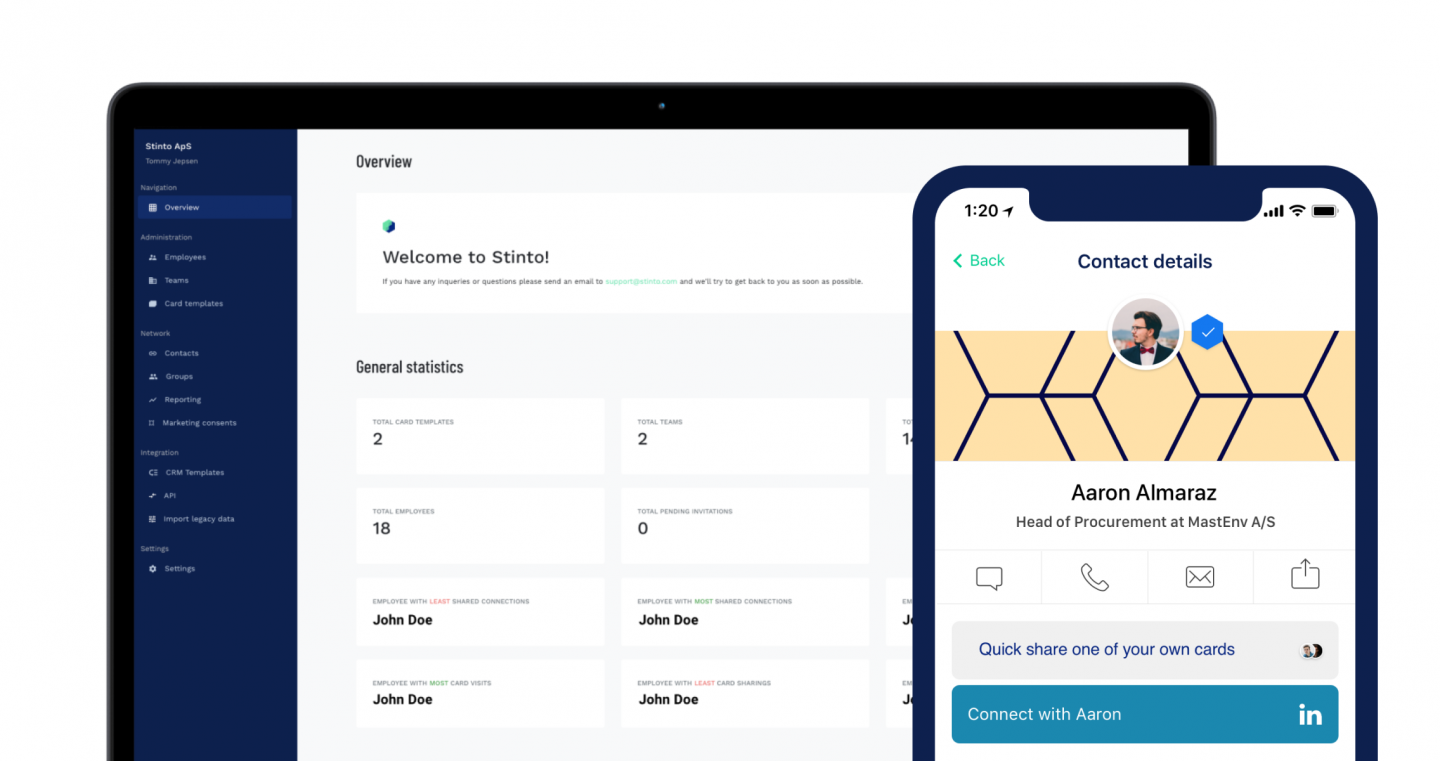 On average
2,1% of B2B emails decays every month.

That means 22.5% of your B2B email list becomes obsolete every year.
SOURCE

, MARKETING SHERPA RESEARCH
"In any business, networking and personal relationships mean everything.

Using Stinto was an easy decision, as it helps us stay in touch with all our customers, suppliers, and other partners". 
– Lars Thylander, Partner and Chairman of Thylander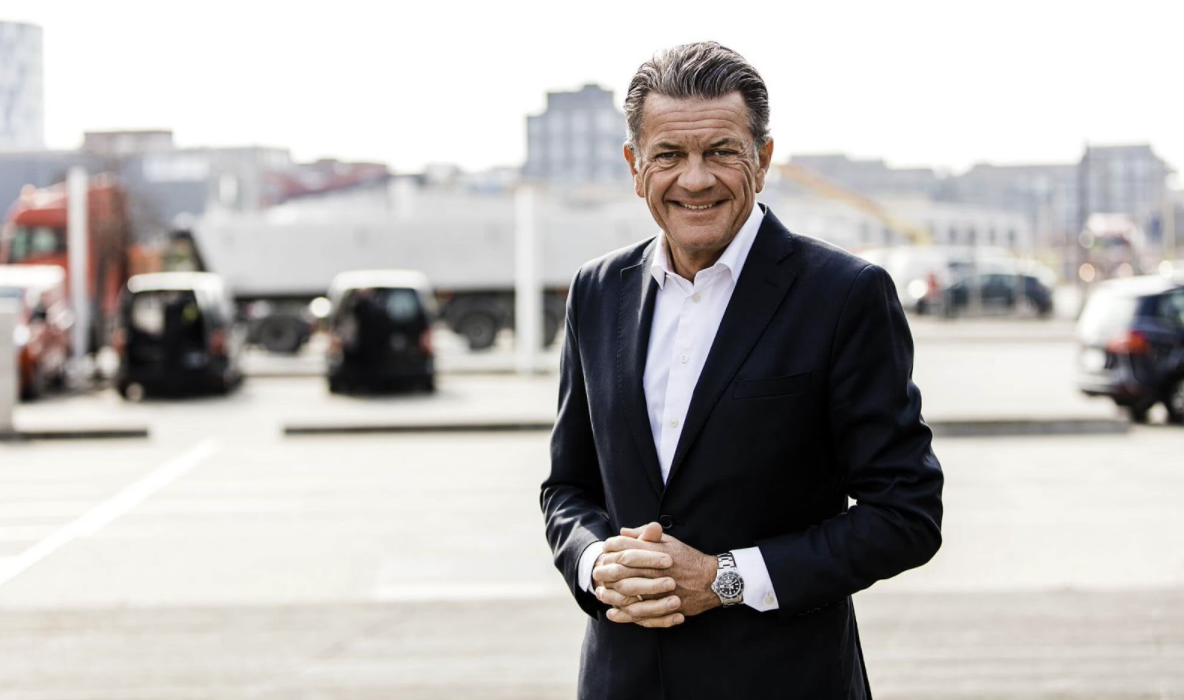 Get in Touch
Free up time to unlock company productivity
With Stinto you digitalize all contacts in a heartbeat. The in-app card scanner saves you time manually adding leads to all relevant company platforms. Simple scan and share.
Scan cards to make them easily accessible, and shareable
Accurate data entry no risk of typos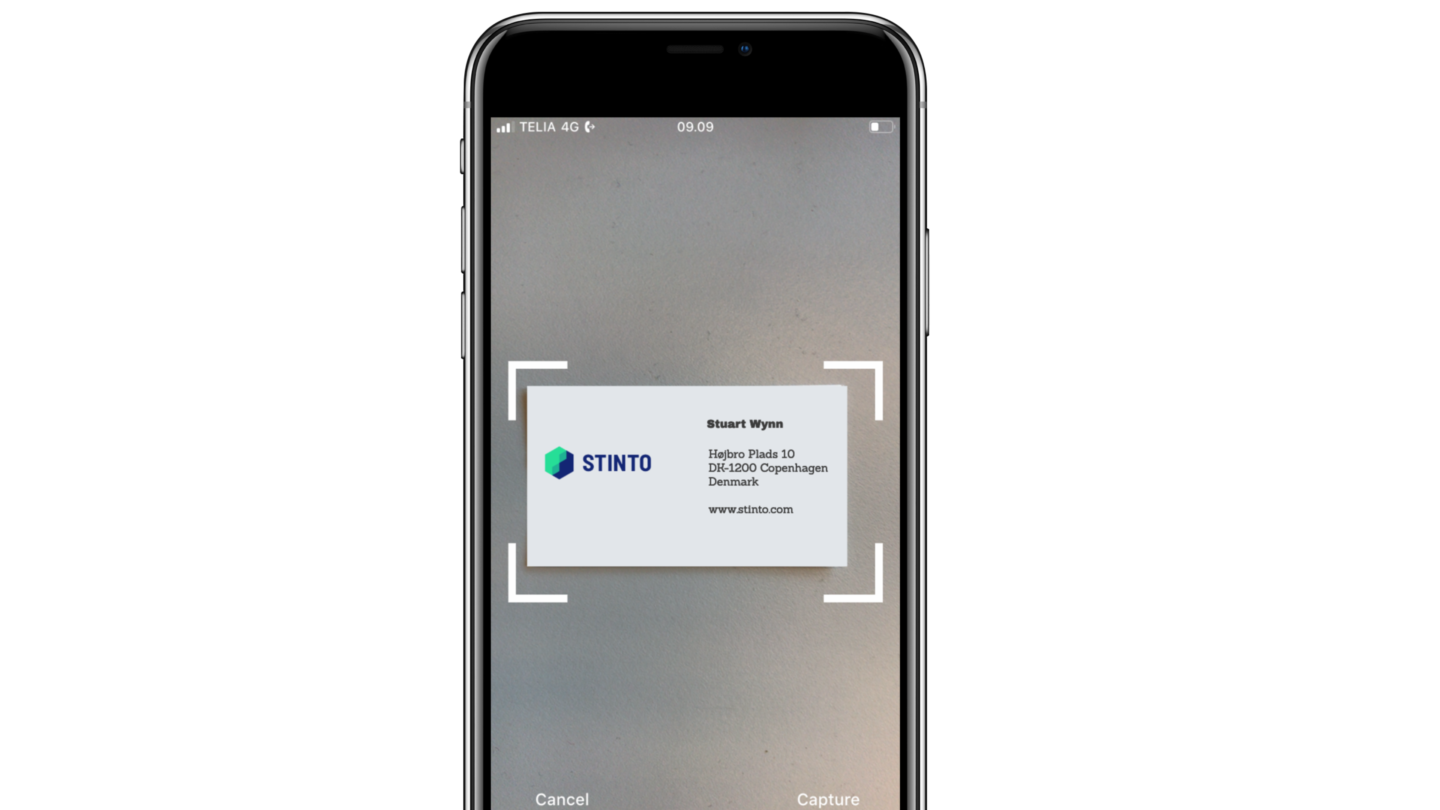 For individuals
Stinto Professional
Elevate your digital business card experience by using a customizable tool designed for networking in a digital era.
Individuals
For enterprise
Stinto Verified
Enhance data quality throughout your organization today so you can focus on your business tomorrow.
Enterprise
TRUSTED BY MARKET LEADERS IN ALL INDUSTRIES