A smarter way to connect – and stay connected

Stinto, the self-updating digital business card
Let Stinto keep your most valuable business contacts intact and viable.
Automatically. In real-time. Forever.
How up-to-date is your phonebook?
The data in your phonebook is static. So are traditional business cards. With the rate of people changing jobs, phone numbers and e-mail, out-of-date contact data not only costs time and money to recover,  in worst-case scenarios lost business opportunities, too.
The SMART choice  
With the Stinto digital business card, say goodbye to:
Emails and newsletters bouncing.
Lost sales, when a sales representative leaves your company without sharing their contacts.
Spending money on master data quality projects.
Wasting time manually updating your phonebook.
Frustrations with incomplete customer and supplier master data.
A new ERA

Start trusting your contact data to always be up-to-date
Operating in real-time, the Stinto app automatically updates the contact data when you or any of your contacts change i.e. phone number, company name or email.
This way, you can trust your contact data to always be up-to-date. And never (again) worry if your business relationships will suffer due to incomplete contact data.
All the contacts shared by your team are visible and accessible on your Company Account on Stinto. Easily accessible, even if you don't have a CRM.
Stinto is all your business contacts in one app
Instead of one app for business networking, one for group messaging, one for scheduling meetings, etc. – we give you one app to handle it all.
Scan business cards in an instant
Stop manually adding business card details to your phonebook by using the Stinto card scanner, instead. Simply take a photo of the business card and all data are uploaded in an instant, saved and kept up-to-date when you exchange cards. Available in 26 languages.
Sync your phonebook with Stinto
With one click, import all contacts in your phonebook to turn them into live data. Then, exchange your card with your most valuable network and stay forever connected and up-to-date.
Share cards and connect on LinkedIn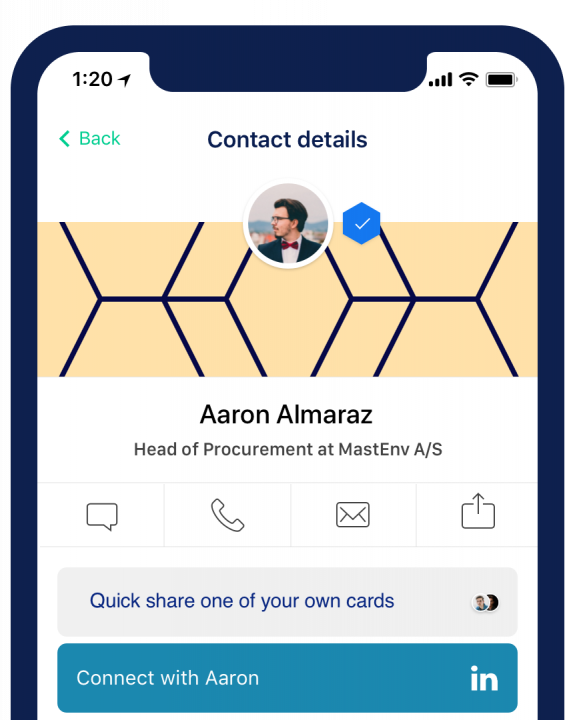 Easily share your contact data with others, and once connected, complete your business relation by connecting on LinkedIn directly from the app. It doesn't get any easier than that.
Receive real-time notifications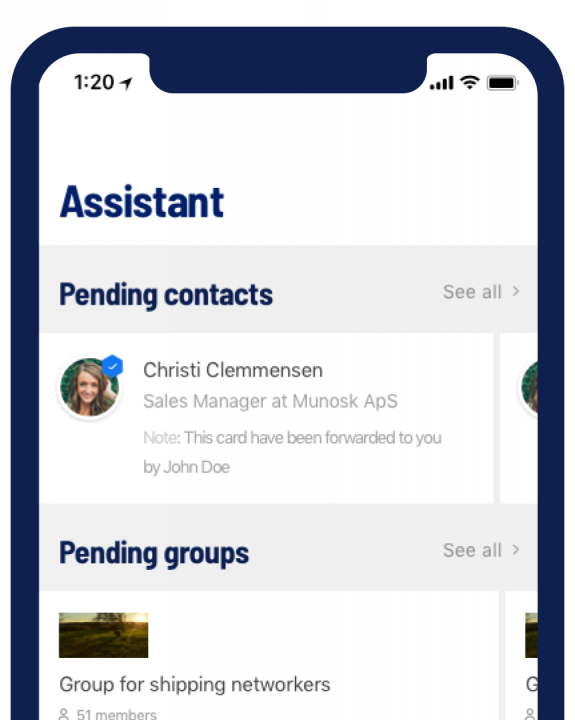 Receive real-time notifications when there are changes in your business network. With Stinto, you always have up-to-date access to your most valuable contacts right at your fingertips.
Integrate seamlessly with CRM/SRM
Stinto plugs seamlessly into all CRM and enterprise systems, while the open API offers the possibility of more custom integrations and analytics, so as your company grows, Stinto is ready to grow with you.
Gather marketing consent
Make use of Stinto's smart consent functionality to gather marketing consent from your most valuable business contacts to send direct marketing. Stay GDPR-compliant with Stinto. Stinto, the self-updating business network.
Always at your fingertips. Always up-to-date.
Connections MATTER

Stinto builds and sustains your network if you:
Have (lots of) important business contacts, but no strategy for how to manage and keep them up-to-date, effortlessly.
Look to replace frustration and time and money wasted with connecting smarter.
Don't update your phonebook regularly, but rate easy access to your network highly.
Decaying data is a recurring problem, you have not yet figured out how to solve.
Wish to support your sustainability strategy and at the same time improve your data quality.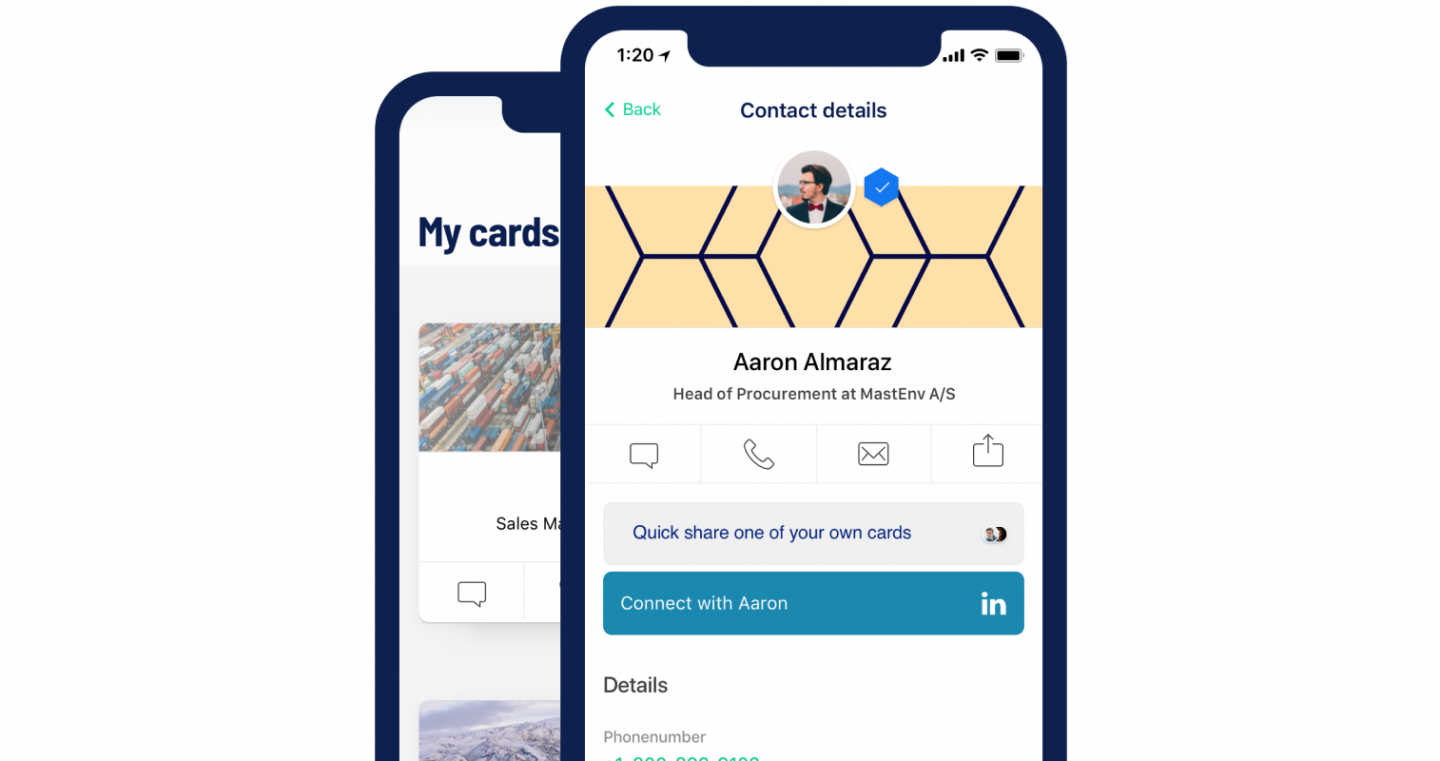 SMART groups
Connecting yourself and your network with Stinto Group.
A Stinto Group is another smart feature that allows you to make your event communication interactive, engaging, more effective –and fun.
Learn more about Groups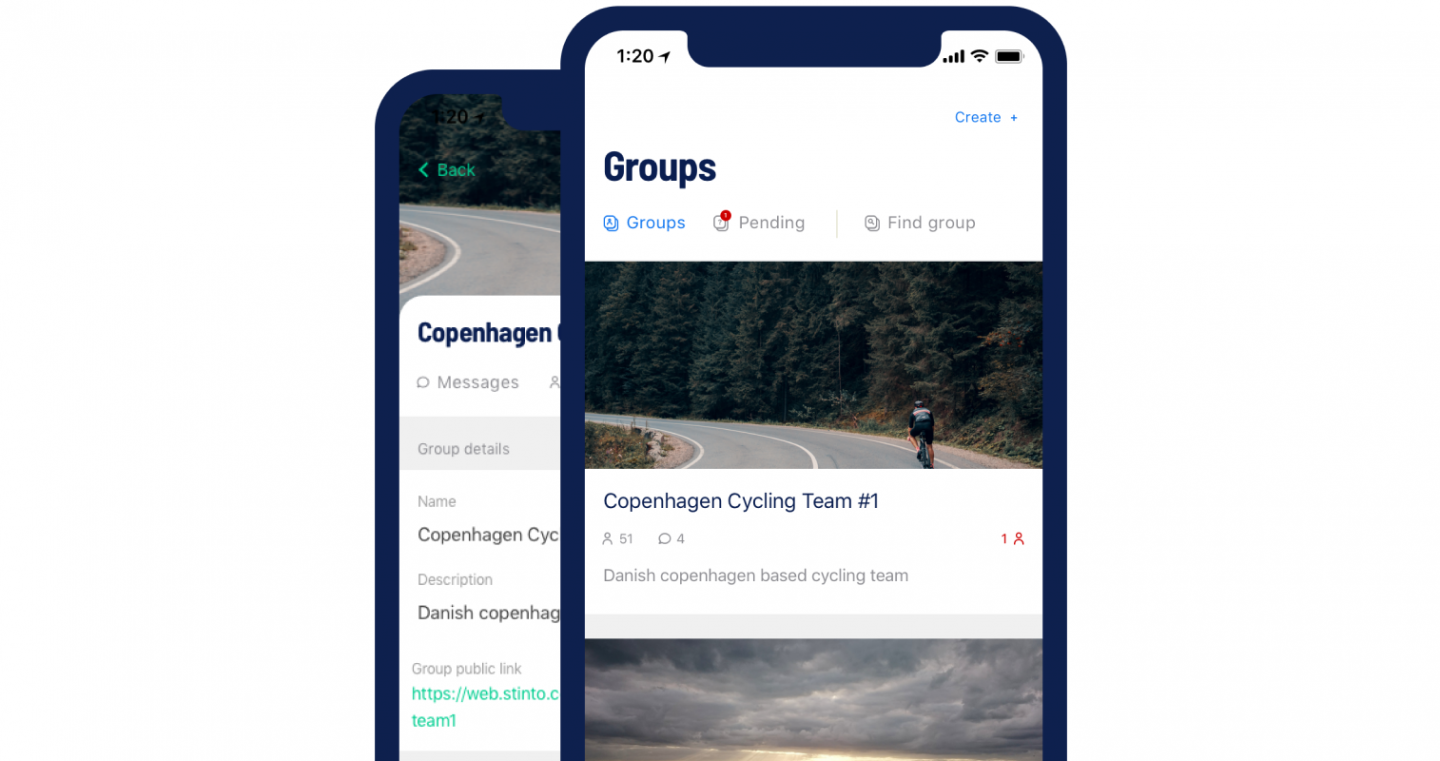 The Stinto ADVANTAGE

3 things less to worry about when using Stinto
Get started in 4 simple steps
1. Download the Stinto app
2. Create an account
3. Create your own card
4. Share your card
Follow the video, and soon you are connecting smarter and securing your most valuable business relations.
Contact us
If you're considering Stinto for your business and you'd like to know more, or have specific questions not covered in our FAQ, simply fill out the form below and we'll get back to you.